Add your voice to save our trees and our future.
In Japan when things become too much, it's not uncommon for a doctor to prescribe "shinrin-yoku" or "forest bathing". Did you know a walk in nature can actually lower the blood pressure, reduce anxiety and even release the stress-reducing hormone cortisol? We all need a break sometimes. And so does nature.
Participating in forest bathing, bushwalks, or just a visit to a local park can remind us how lucky we are to have such diverse landscapes to call home and how important it is that we protect them. We've pulled together a list of some of our top 10 favourite nature spots around Australia to inspire and encourage Aussies to take time out for nature.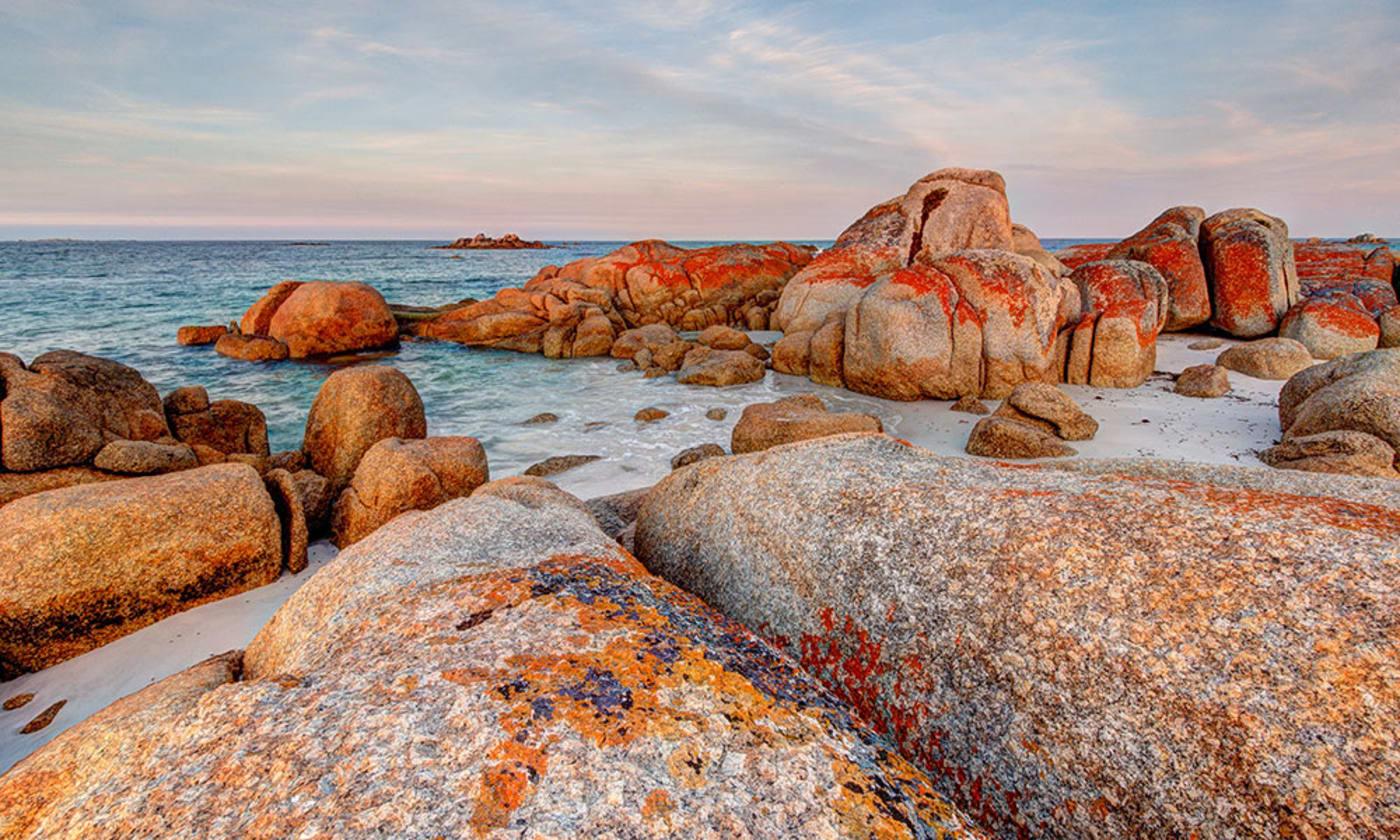 If you like cooler temperatures, head south to the Bay of Fires off the coast of northeast Tasmania. With white sandy beaches, stunning coastal walks and bright orange granite rocks, the Bay of Fires is a must-see location for anyone in need of a nature hit.
A regular spot for Sydney-siders seeking a break from the hustle and bustle, the Blue Mountains are only an hour's drive from the Sydney CBD. Full of incredible walks and beautiful natural landscapes, the Blue Mountains National Park boasts the world-famous Three Sisters in Katoomba. If you're looking to get away from the screens and be reminded of the beauty of our natural world, we highly recommend a walk through this UNESCO World Heritage-listed area.
Also close to Sydney is the Royal National Park, a vast area of lush forest, sandstone cliffs and wetlands stretching across a stunning coastline. Renowned for its fascinating plant life, gorgeous beaches, and bustling community of native wildlife, a trip to the Royal National Park is the perfect way to take time out for nature this Earth Hour.
Queensland's Millaa Millaa Falls is a magnificent plunge waterfall located in the Atherton Tablelands. Picture a hot summer's day spent swimming and cooling off while surrounded by picturesque heritage-listed rainforest. Millaa Millaa Falls offers the perfect opportunity to immerse yourself in nature.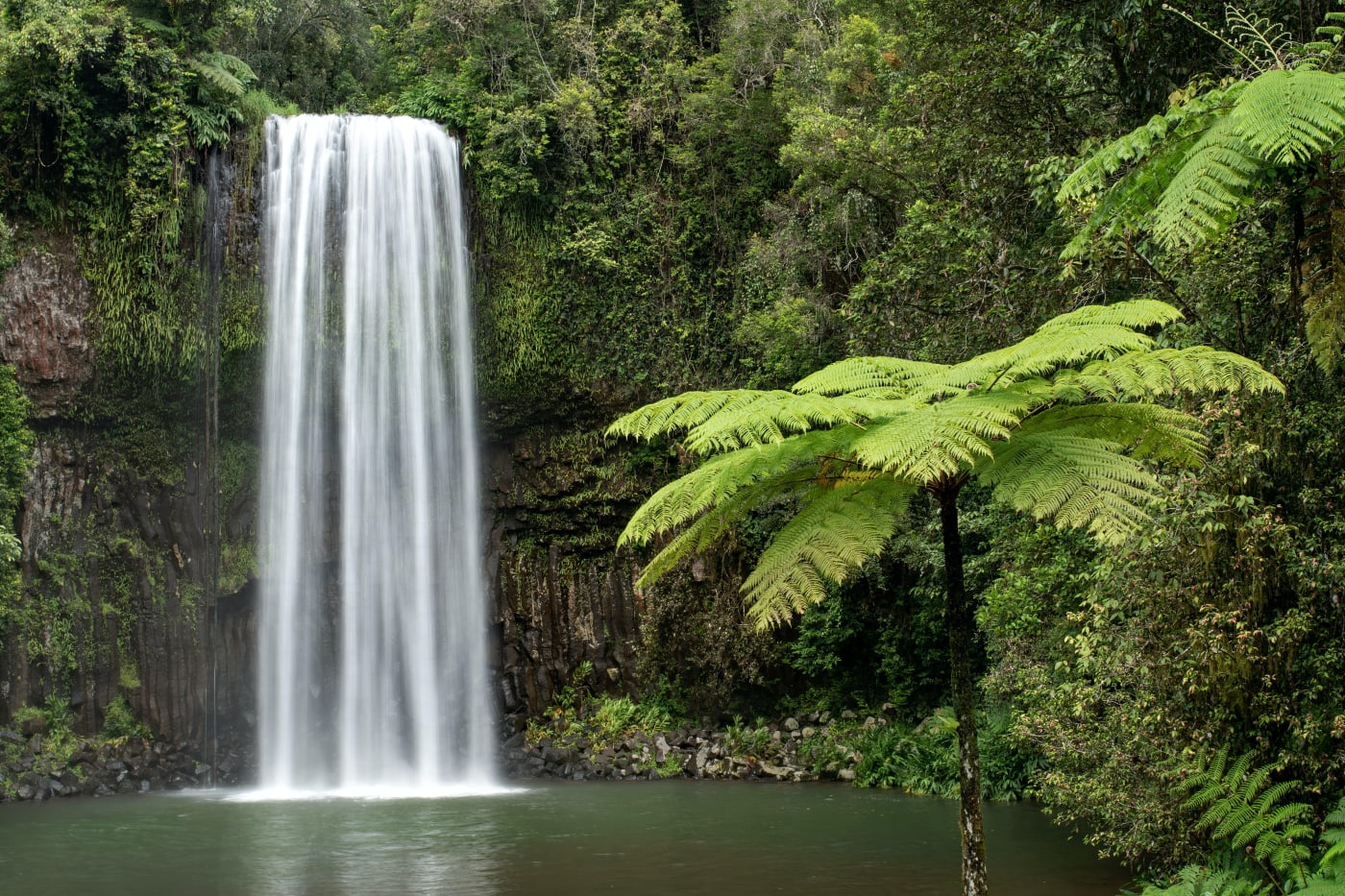 Looking for stunning views of an open canyon, a waterfall and rock pools? Search no further than Tamborine Mountain's Cedar Creek Falls. Tucked away in the lush Gold Coast hinterland, these popular rock pools are only a one-hour drive from Brisbane CBD, and they're well worth the trip. You'll find rock pools and natural water slides to cool off in and magnificent waterfalls to marvel at just up the road at Curtis Falls. If you're taking time out for nature this Earth Hour, add Cedar Creek Falls to your growing list of must-see spots around Australia.
With towering cliffs and dusty red roads reminiscent of the alien terrain of Mars, the Flinders Ranges offer a unique and beautiful landscape that is nothing short of magical. Shinrin-yoku might refer specifically to forest bathing, but whether surrounded by trees or ancient mountains and canyons, being in nature can be just the reset we need to improve our mental health and well-being.
Situated along the Great Ocean Road in the Port Campbell National Park, the Loch Ard Gorge in Victoria is a must-see spot. With its striking cliff faces and lush greenery, it's a great place to take a break and absorb the beauty of our diverse landscapes. Just three minutes from the world-famous Twelve Apostles, this picturesque gorge boasts jagged cliff tops and a myriad walking tracks through acres of surrounding bushlands.
If you're heading up the top end of Australia, make sure to check out Litchfield National Park. Spread across 1,500 km2, the many stunning waterfalls, swimming holes and scenic walks are sure to remind you of just how great being in nature can be. Don't forget to keep your eyes peeled for the iconic magnetic termite mounds and clusters of weathered sandstone pillars!
Perhaps bestknown for its excellent wineries, the Margaret River region has a stunning natural landscape that could soothe the most troubled soul. With an abundance of space and fresh coastal air, Margaret River is an ideal location for taking a break and getting in touch with nature. With one of the world's longest unbroken human occupations (over 50,000 years), the Margaret River region is a living, breathing embodiment of ancient geography and song lines of the Wadandi traditional owners.
Located at the southern tip of the World Heritage Listed Great Barrier Reef, Lady Elliot Island is home to over 1,200 species of marine life. With its unspoiled coral and crystal-clear waters, bring your snorkel to marvel at the bustling underwater life in this tiny area of reef. From lush seagrass beds to deepwater shoals and reefs, you'll be sure to spot a few turtles, manta rays and maybe even dolphins in this picturesque part of Queensland.