WWF's global mission is to stop the degradation of the planet's natural environment and to build a future in which humans live in harmony with nature. WWF-Australia is part of the WWF International Network, the world's leading, independent conservation organisation.
Founded in 1961 we are active in over 100 countries and have close to five million supporters internationally. In Australia and throughout the oceanic region, we work with governments, businesses and communities so that people and nature can thrive within their fair share of the planet's natural resources.
WWF focuses on bringing a positive change to these areas
WWF's mission is to halt the decline of threatened plants and animals and to support their recovery. We do this by addressing the threats that affect them using the best available science while working in partnership with communities, Indigenous groups, government and business.
We're focussing on sustainable fisheries, resilient marine ecosystems and clean oceans. The health of our reefs and surrounding oceans means reducing threats to the sharks, rays, penguins, cetaceans and marine turtles that these animals call home.
Our drive is to promote a sustainable food system that will conserve nature and feed humanity. We're looking to reduce waste and environmental impact that contribute to social and economic outcomes.
We're tackling climate change by working directly with entrepreneurs, investors and business to support and promote innovative, low carbon and zero carbon solutions.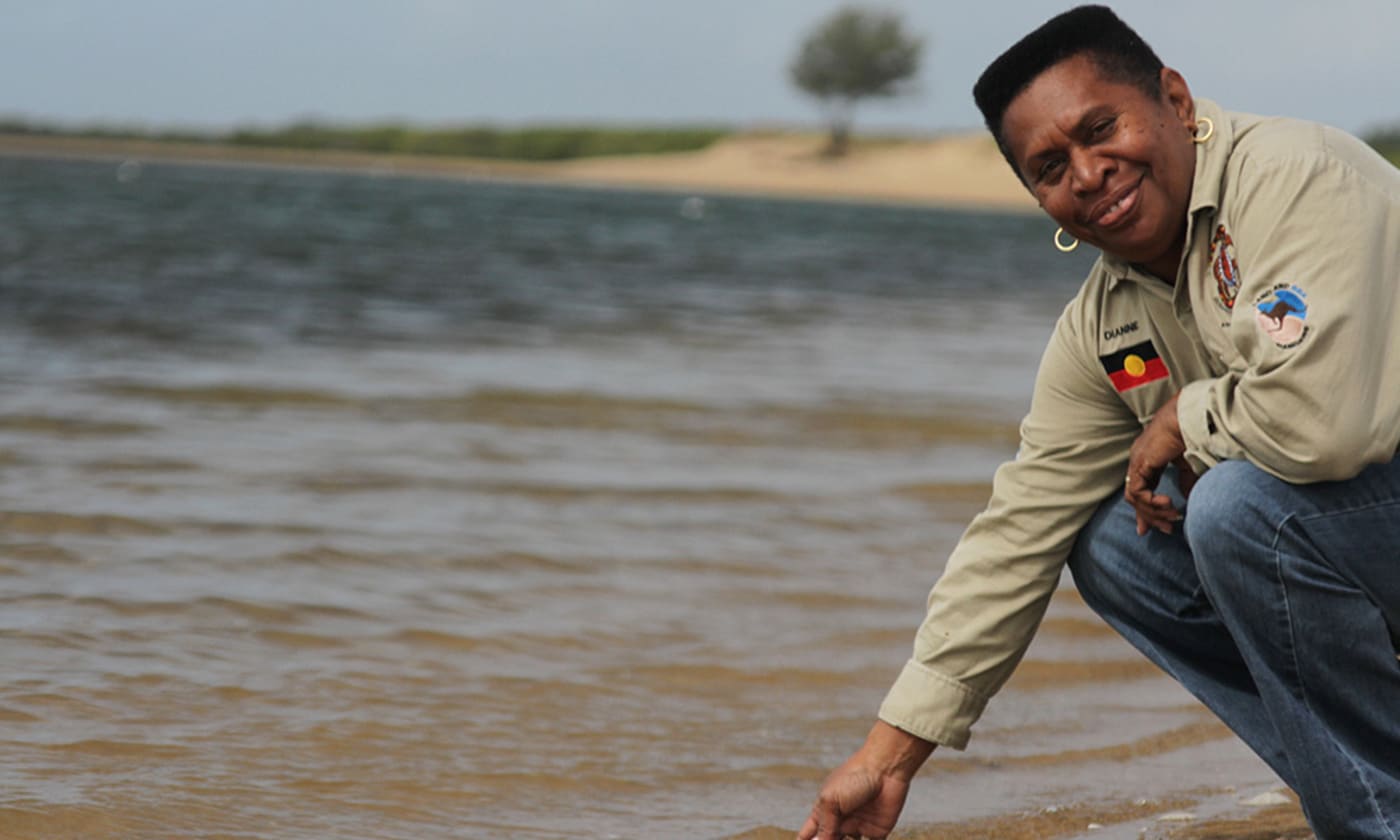 Caring for Country
It takes a special set of skills to care for Australia's vast and diverse nature. Enter the strong Indigenous women rangers.
Read more
The world is changing fast. Our wildlife and wild places face unprecedented challenges. The result is people yearn more for nature and are connected with each other like never before. While WWF is only one environment conservation organisation, we'll ultimately achieve more by partnering, sharing, empowering communities, forming alliances and building a movement for the environment. Working together is the answer. It is WWF-Australia's goal to bring about this unified voice for nature.