Please give today to help wildlife survive these devastating floods. 
Your generosity will be lifesaving. 
The effects of the devastating floods on Southeast QLD and Northern NSW are still being felt and will continue to be for months to come, both for the people living there and the animals that call the area home. WWF-Australia's Vet and Wildlife Recovery Project Coordinator, Dr Prishani Vengetas, recently visited Dr Michael Pyne, the Senior Vet at Currumbin Wildlife Hospital, to help with the rescue and rehabilitation of impacted wildlife.
How badly did the floods impact Currumbin Wildlife Hospital?
Dr Michael Pyne: The morning of the floods, this hospital was an island. We literally had to wade through water to get access. Initially, only three of us managed to get in to treat the 80-90 patients that were here on the day. Thankfully, the floodwaters receded by lunchtime and the rest of the staff were able to arrive. And that was when more patients started arriving too. So, it was really an all-hands-on-deck approach from that point on and was incredibly busy.
Did you see an increase in injured wildlife due to the floods?
Dr Michael Pyne: We saw an extra 200 patients in that first week alone, and many of them were just very wet, cold and miserable. The number of animals coming in was devastating, but it was also sad to know that there were probably a lot of animals out there that weren't being rescued and weren't lucky enough to make it to us. We were only seeing perhaps the tip of the iceberg.
We saw an inundation of freshwater turtles that were flushed out through drains into the ocean and washed up on the beaches, a long way from home. They also sustained injuries from the sheer force of the floodwater, so we've still got a few here recovering. We also had an increase in a lot of very wet, lost baby birds. Possums and koalas struggled in the floods too, as they were easily displaced from their habitats by the strong water currents.
Dr Prishani Vengetas: On the day I spent at Currumbin Wildlife Hospital, we treated more than 30 animals, including a sick kookaburra, a koala with wounds to his feet, an orphaned flying fox, and a beautiful but feisty black swan that came in with a fish hook in his leg. Injuries like fish hooks can become more common due to the floods and the debris in the water. We gave the swan some pain relief, took some x-rays, removed the hook, and hopefully, he'll be able to be released back into the wild soon.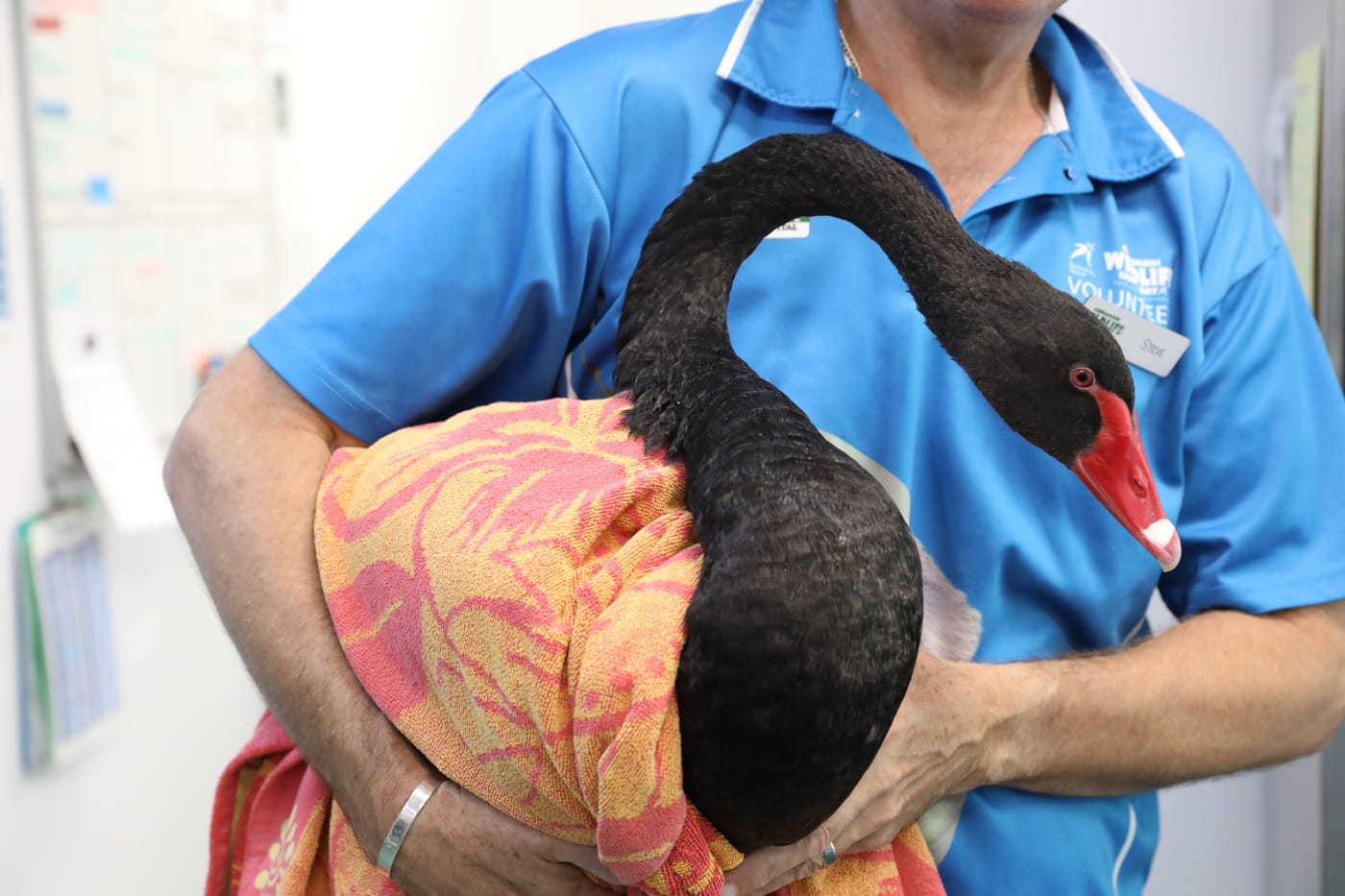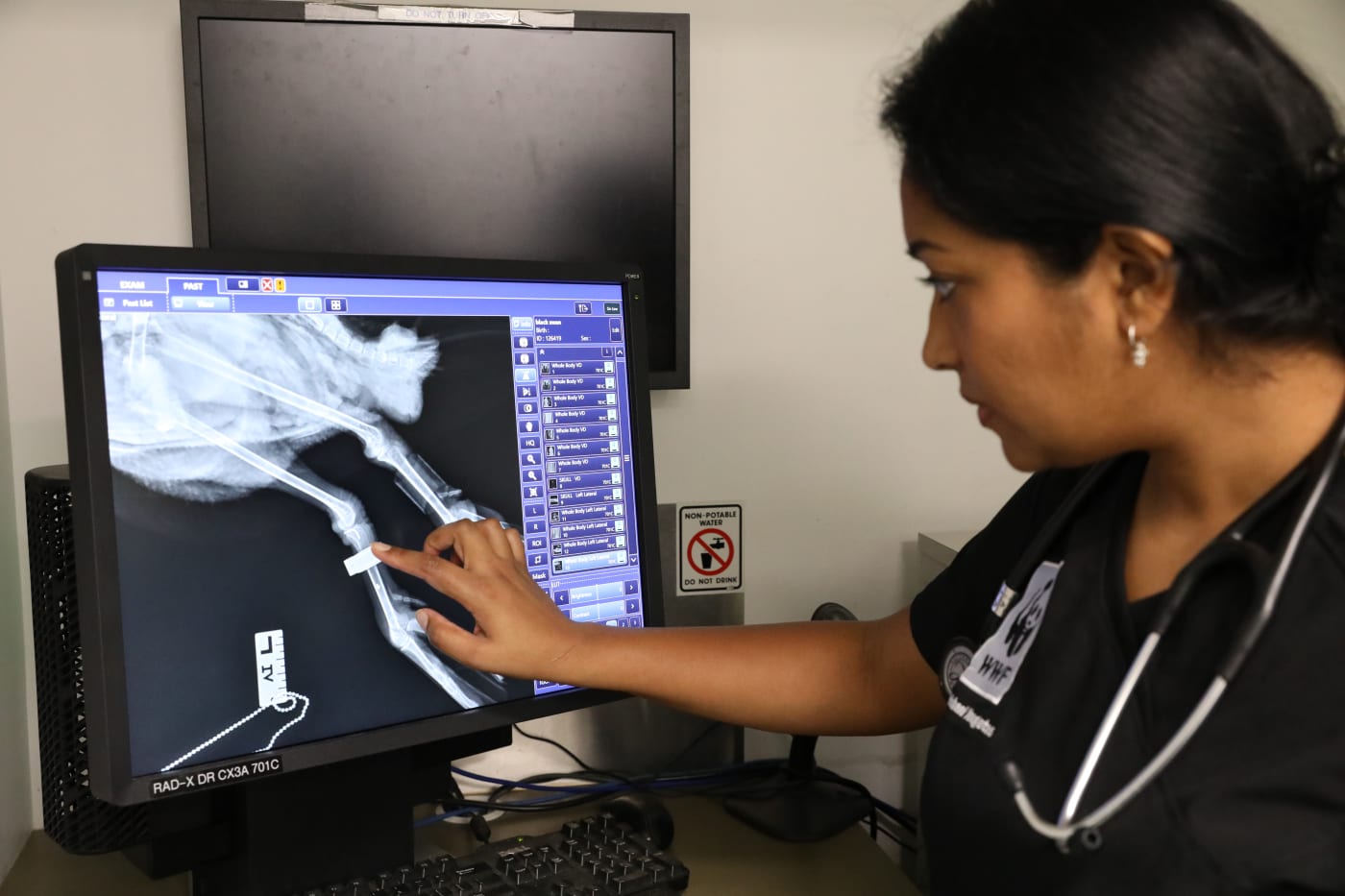 With so many animals to care for, what has been the biggest challenge?
Dr Michael Pyne: Part of the challenge was that many of our volunteers live in more outlying areas and couldn't reach the wildlife hospital. So, it was an incredibly busy time following the floods, but being able to help the wildlife recover has been incredibly rewarding. Many of these patients were able to turn around quickly and get back to health. But then another challenge we faced was that we were unable to release a lot of them back to where they were found. So, we had a very full hospital for a good couple of weeks following the floods. While things have started to calm down now and we've been able to release most of the animals that came in initially, some of the ones that were a little more badly injured are still with us.
How important is the work being done here at Currumbin Wildlife Hospital?
Dr Prishani Vengetas: Currumbin Wildlife Hospital provides an essential service for wildlife affected by the floods. They provide antibiotics, pain relief and rehabilitation to get these animals back out into the wild where they belong. We would have lost many more of these animals if it weren't for clinics like them working round the clock to help our wildlife.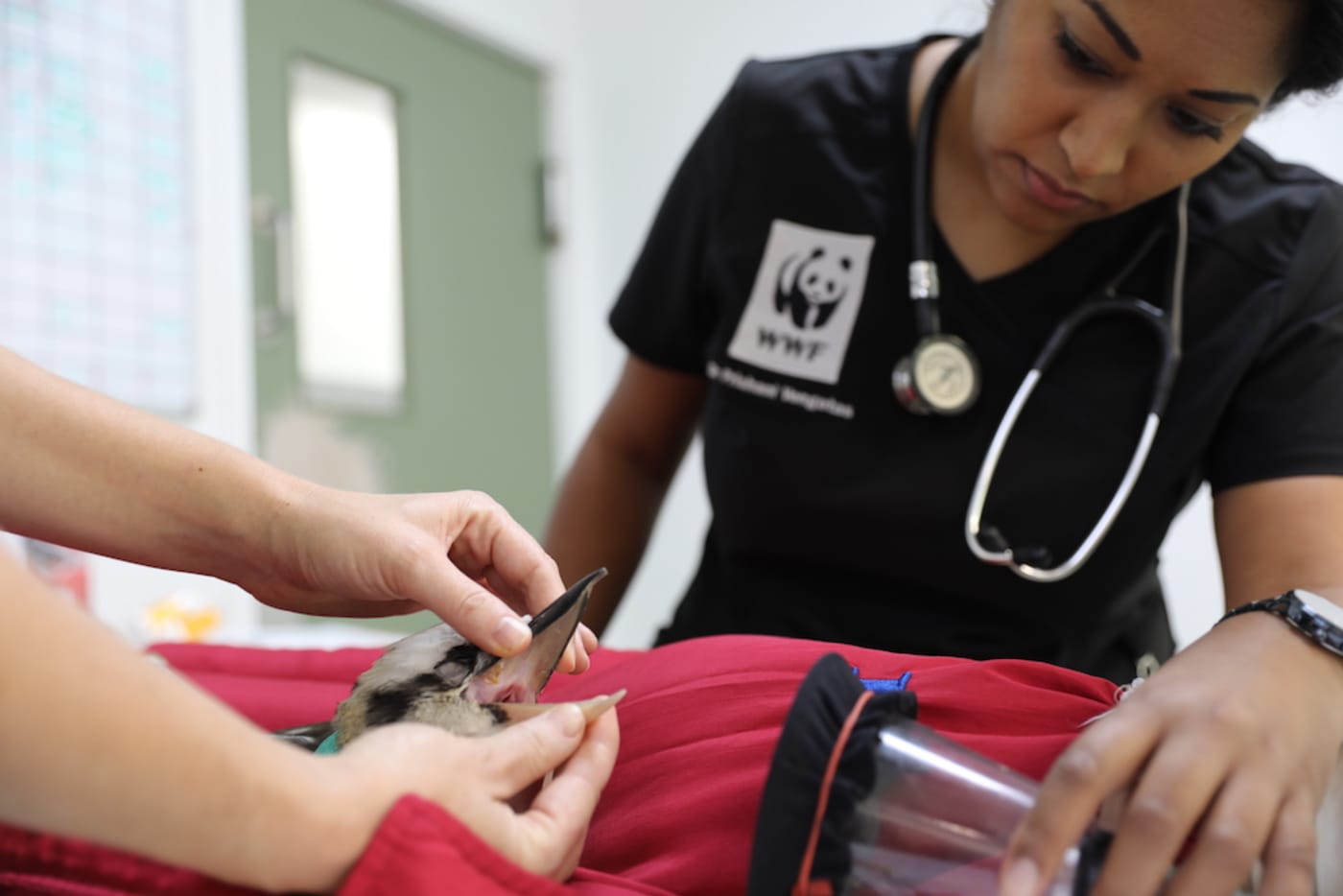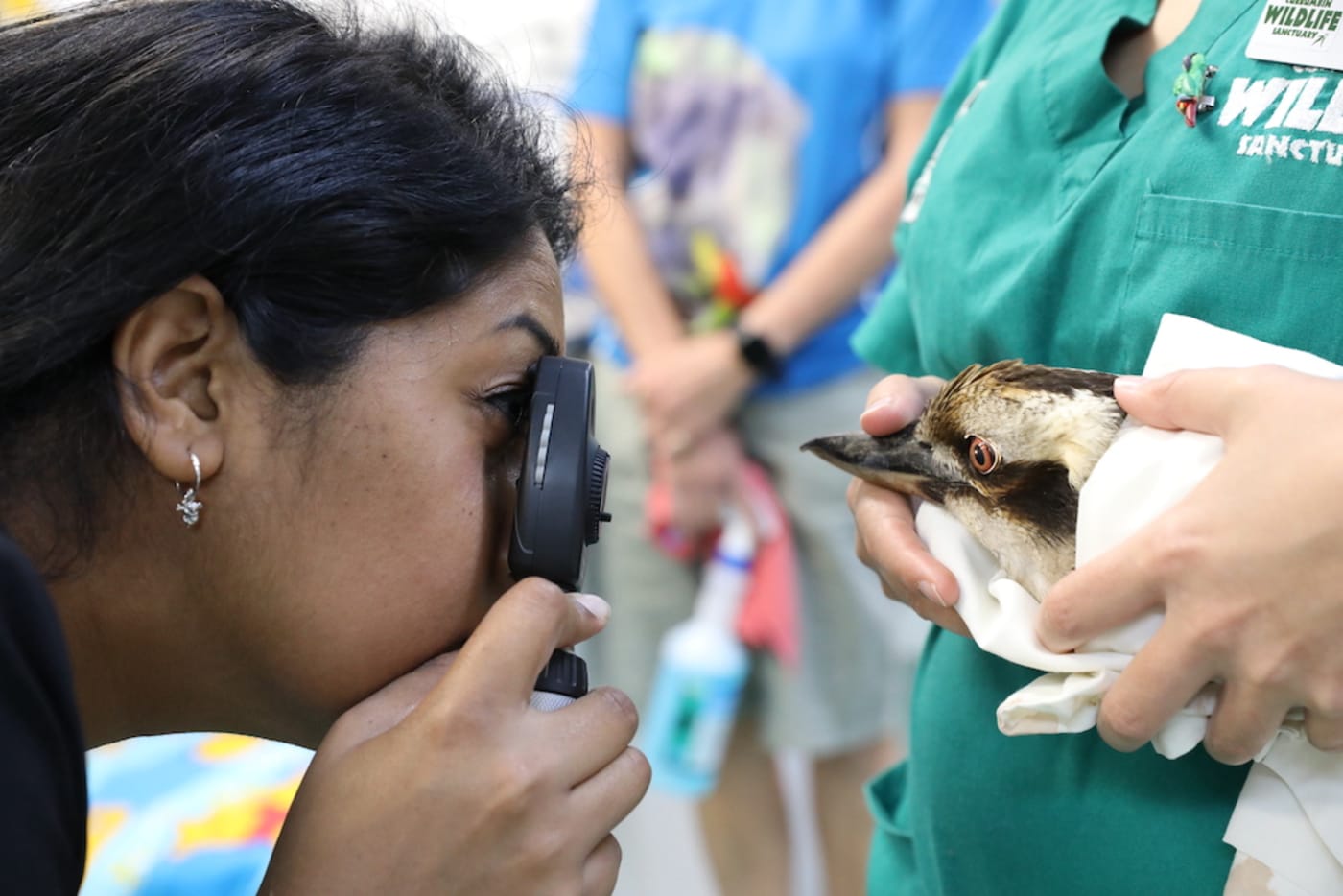 How has the help from WWF-Australia's supporters made a difference?
Dr Michael Pyne: The funding that WWF-Australia supporters helped us out with in response to the floods has made such a huge difference. It allowed us to have the staffing levels we needed to cope with this massive influx of patients in the weeks following. So, it's really a huge thank you to those WWF-Australia supporters. The treatment of 14,000 plus animals that we do here annually at Currumbin Wildlife Hospital needs ongoing funding. For people to support and donate, it really makes a huge difference to what we can do.
What can people do to help?
Dr Prishani Vengetas: If you'd like to support the team here at Currumbin Wildlife Hospital to help treat flood-affected wildlife and every other type of wildlife that comes through the door, please donate to the WWF-Australia flood appeal. Every donation makes a huge difference. You'll be helping to support a number of wildlife response partners including Currumbin Wildlife Hospital, as well as helping critical tree-planting projects recover from flood damage, and supporting ongoing efforts to build Australia's resilience to future disasters.
By donating today, you'll help give lifesaving support to wildlife affected by these devastating floods. 
When a disaster at the scale of these latest floods happens, one thing is clear - no one organisation can meet the needs of all wildlife across the country. That's why WWF-Australia has partnered with incredible groups in all states and territories to ensure help is received quickly and wherever it's needed most.
Emergency funds have already been deployed for immediate wildlife rescue, care and recovery through our partners:
• Byron Bay Wildlife Hospital, NSW
• Currumbin Wildlife Hospital, Qld
• Friends of the Koala, NSW
• Ipswich Koala Protection Society, Qld.
Funds are also supporting emergency landscape project recovery with partners:
• Border Ranges Richmond Valley Landcare Network
This is just the beginning and we will continue to direct emergency funds as the situation unfolds.
Read more about how we're helping flood impacted wildlife.
Please give today to help wildlife survive these devastating floods. 
Your generosity will be lifesaving.