What do humpback whales, green turtles and koalas have in common? They all face threats from climate change. That's why WWF-Australia was proud to partner with Vivid Sydney to tell the stories of these iconic creatures at a time when taking action is more important than ever.
Thank you to everyone who came along to see the installation 'Wildlife and Wild Places" at Vivid House during Vivid Sydney 2023.
Donate to help nature thrive.
Australia is home to some of the most unique wildlife on the planet and we all have a part to play in ensuring they live on for future generations. That's why WWF-Australia is proud to be the official charity partner for Vivid Sydney 2023. I​​nspired by this year's festival theme, 'Naturally', we're working together to spotlight nature at this most critical time.
We're showing up for animals with Wildlife and Wild Places at Vivid House at The Cutaway in Barangaroo. It's an immersive 360° experience that will take you on an awe-inspiring journey of the planet's most unique and spectacular wild places and its inhabitants, from the northern tip of the Great Barrier Reef to southern Antarctica. You'll get up close with humpback whales, green turtles and east coast koalas and be engulfed in the jaw-dropping oceans and lands where they make their homes. But the impacts of a changing climate mean we risk losing these epic animals and spectacular sites forever unless we act now. Discover their stories, the work WWF-Australia is doing to protect them and why Vivid House is an unmissable part of your Vivid Sydney Light Walk adventure.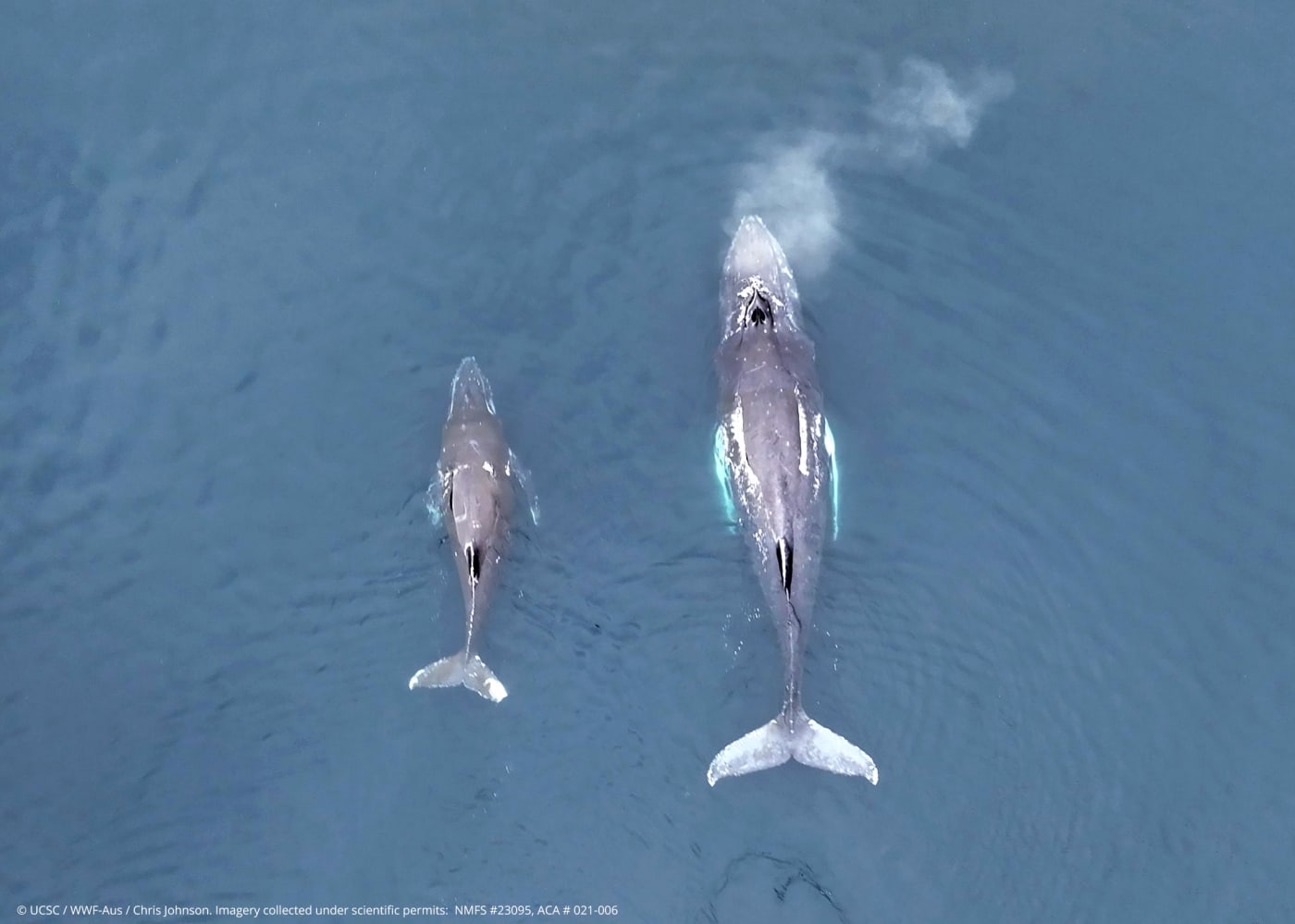 Humpback whales in Antarctica 
Humpback whales are magnificent creatures and the icy regions they migrate to are remote, unique and beautiful. Your visit to Vivid House will offer an incredible bird's-eye view of whales feeding in the freezing waters of Antarctica. However, the Southern Ocean is experiencing warmer temperatures due to climate change, leading to record-low levels of sea ice this year. Sea Ice is crucial for Antarctic krill, a tiny crustacean that is the key species in the marine food web in this region for whales, penguins, seals, and seabirds. 
It's vital we get a better understanding of where humpback whales find their food so that we can protect these ocean-dwellers, their migratory superhighways and their key feeding grounds before it's too late. WWF collaborates with teams of international scientists, including Dr Ari Friedlaender, a whale ecologist from the University of California Santa Cruz. Their research uses non-invasive digital tags to monitor the behaviour and movements of whales for 24 hours and drones to gain insights into their health. This tech makes it possible to map critical feeding areas to help establish marine protected areas so these ocean giants can survive and thrive.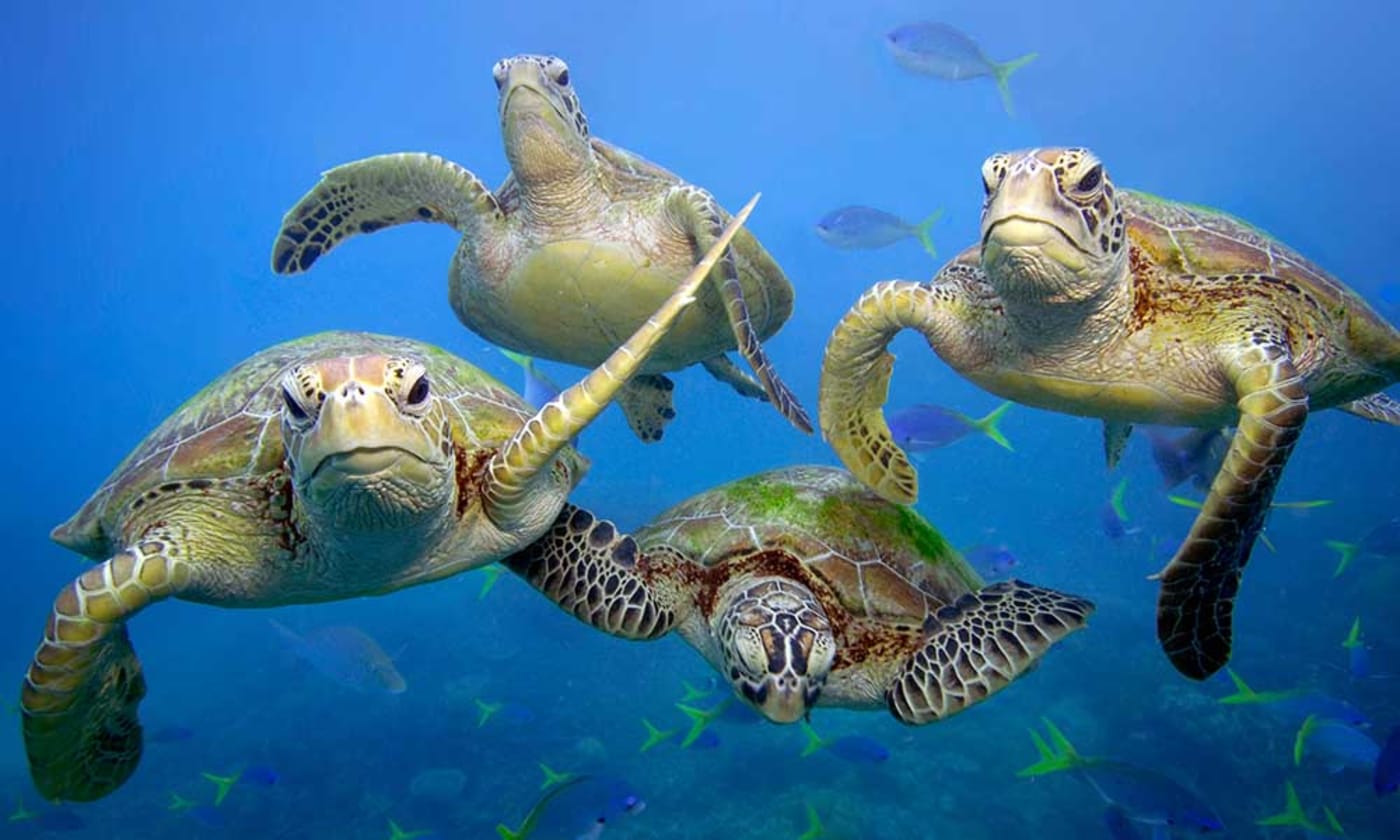 Green turtles on the Great Barrier Reef
If you haven't swum alongside green sea turtles on the Great Barrier Reef yet, don't worry – you can experience it at Vivid House. The Reef is where these solitary ancient mariners travel, live, feed and lay their eggs in the sand. But something strange has been happening in the northern Great Barrier Reef, and it's due to climate change. The offspring of green sea turtles born there are overwhelmingly female, with 99% of the hatchling population female, and that's worrying news for the future of sea turtles.
It's happening because of the temperature rise that incubates the sand where the turtles nest. If it's under 29.1°C, males are produced; if it's over, females are. If temperatures continue to rise, the population could become entirely female, meaning they won't be able to reproduce.
Support from our incredible donors and furniture company, Koala, has allowed us to partner with the University of Queensland and the Conflict Islands Conservation Initiative to study and trial ways of cooling the sand where green sea turtles nest. Research revealed that shading and seawater irrigation were the most successful, and could lead to more male hatchlings. It's a promising start, but there's still a lot of work to be done to ensure these extraordinary creatures aren't lost forever.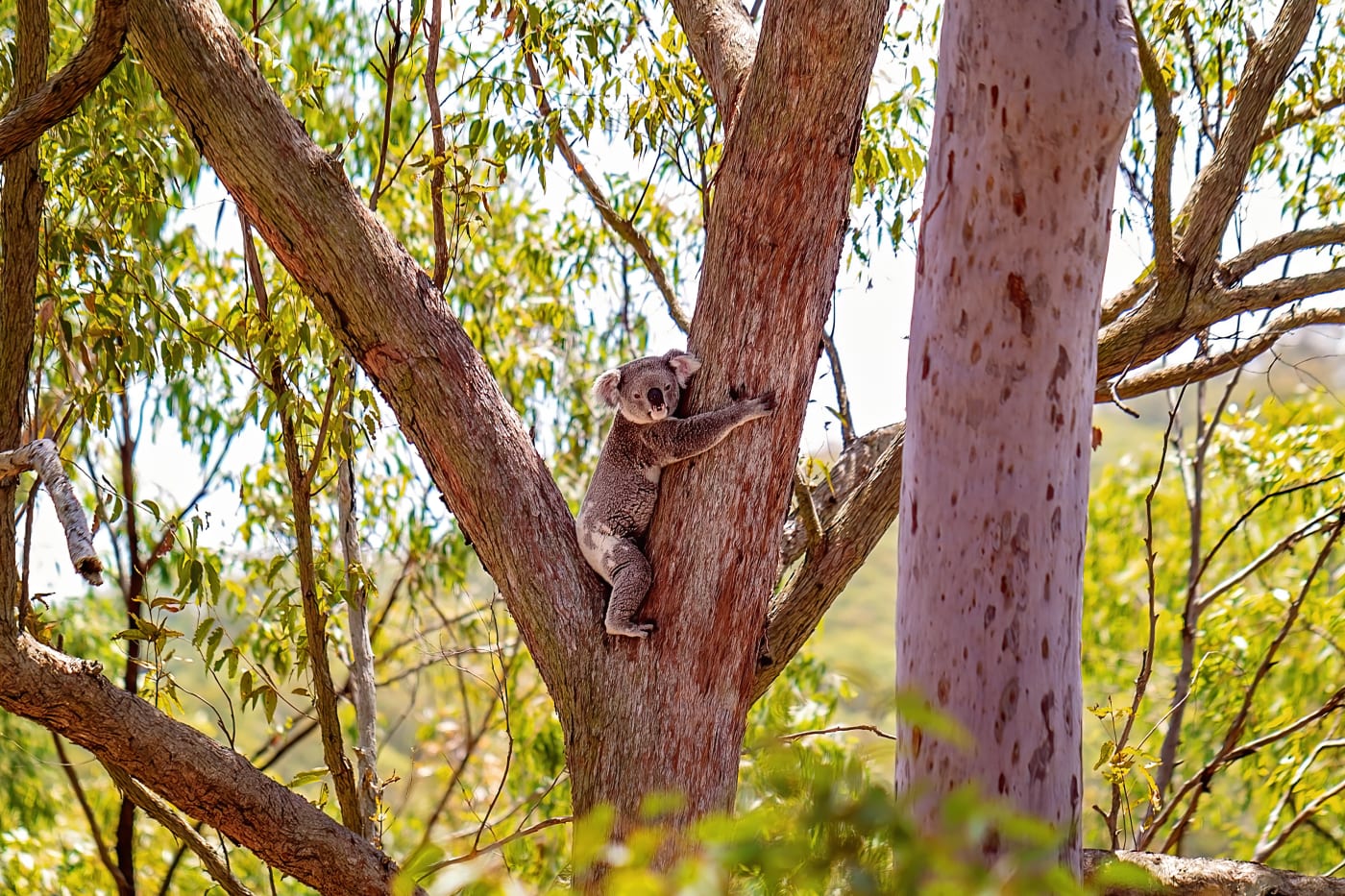 Koalas are our national icon and are unique to Australia. Sadly, it's a rare privilege to spot a koala in the wild, but at Vivid House, you can be eye-to-eye with them. Koalas sleep in eucalyptus trees for up to 20 hours a day, waking up briefly to eat. But rising carbon dioxide levels have negatively affected the nutrients of the eucalyptus leaves koalas depend on for survival, making the leaves lower in quality.
Sadly, this isn't the only effect of climate change threatening koalas. Drought and high temperatures are also catastrophic. And the combination of intense heatwaves and prolonged dry periods means bushfires are becoming more frequent and extreme. In addition to the tragic number of lives lost, bushfires have long-lasting effects for koalas, including loss of habitat and food and poor air and water quality.
With your generous donations, WWF-Australia is working hard to double the number of koalas on the east coast by protecting and restoring their habitat and providing lifesaving care to sick, injured, stressed and homeless koalas.