FORTY YEARS IN THE FIELD
Forty years ago, panda power came to Australia. The goal? To create a movement of millions of Australians to protect our incredible country, our planet, and build a future where we can live in harmony with nature. And that's where you came in.
Since 1978, WWF-Australia has grown from one small office in an old factory in Sydney to represent a community of almost a million Australians and has teamed up with partners, businesses and universities to take the action needed to save our home.
Throughout the years, we've campaigned to stop whaling, protect our forests from tree-clearing, stop dumping on our Reef, and defend our wildlife and the unique landscapes they call home: from the jungles of Borneo to the rugged Australian outback; from our oceans in the north to Antarctica in the south.
Together, we've brought science to the table to help raise awareness and understanding of climate change and how everyday choices we make can have an impact - for good and bad.
Today, we're still facing major threats to our planet, both old and new. We're defending our wildlife and their habitats from the devastation of tree-clearing, as well as implementing innovative solutions to feed our planet and tackle climate change and one of the biggest threats to our marine environment – plastic pollution.
We have already achieved so much… but there's still lots to do. Let's continue to fight for our planet because when we work together, anything is possible!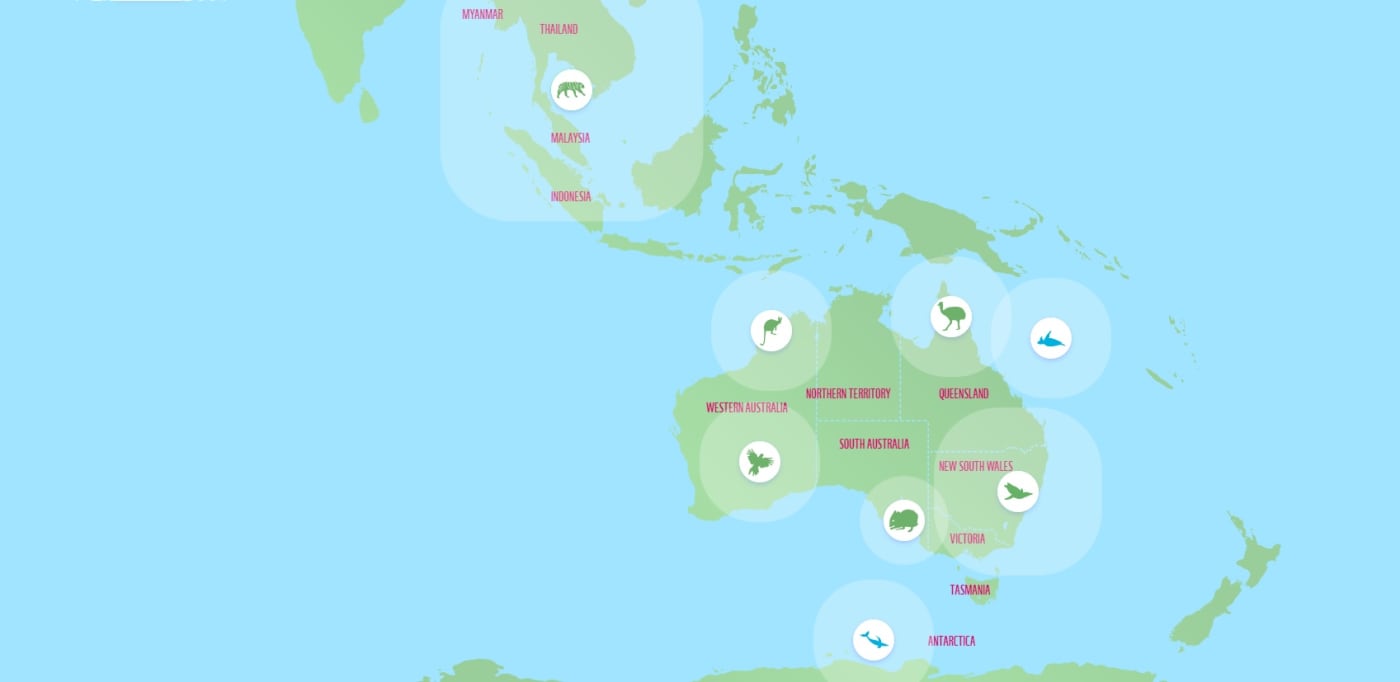 Explore more
Come behind the scenes with us and see how your support is making a difference.
It's not a birthday without presents!
Enjoy the inspiring work of WWF-Australia as a downloadable wallpaper for your devices.