A new global online matchmaking platform – described as being like a dating site for the renewable energy industry – will be launched in Sydney tonight (5.30pm, Thursday 9 March).
WWF-Australia's Sydney head office will host the launch of CleanTek Market which aims to attract billions of dollars in finance for emissions-reducing projects around the world.
WWF-Australia is a cornerstone partner in CleanTek Market as part of a new strategy by the conservation organisation to help fast track innovative clean technologies that reduce carbon pollution.
Other foundation partners in CleanTek Market include Baker McKenzie, KPMG, Future Super and Lighthouse Infrastructure.
"There are successful digital platforms already connecting buyers and sellers in the job market, real estate, and dating, why not for clean technology? This is like Tinder for the renewable energy industry," said WWF-Australia CEO Dermot O'Gorman.
Mr O'Gorman said that as the world transitions to renewable energy, the industry faced an urgent need for a platform which links technologies to the trillions in finance required.
"Often it comes down to luck for a clean tech developer to find an investor. CleanTek Market will increase the odds that a great idea becomes an emissions-reducing reality."
"CleanTek Market has so far attracted almost 1,000 companies with clean tech ideas. Over a third of these are Australian."
"CleanTek Market has the potential to super-charge the commercialisation of Australian ideas."
"Imagine the pollution reductions these new concepts could deliver."
"Authorities are already concerned that the Great Barrier Reef will suffer serious bleaching for the second year in a row. Reducing emissions is a priority to help save the Reef and Australia's other special places," Mr O'Gorman said.
CleanTek Markets CEO Jenya Khvatsky welcomed WWF's involvement.
"WWF's presence on the Platform provides users with access to a network of experts connected to one of the world's most recognised and respected conservation organisations," said Mr Khvatsky.
Mr O'Gorman said the partnership with the matchmaking platform was part of WWF's newly established Clean Tech program which aims to help accelerate the development of game-changing clean technology ideas.
WWF's Clean Tech program will involve partnerships with clean tech organisations, incubating new ideas and helping deliver finance to exciting new renewable energy projects.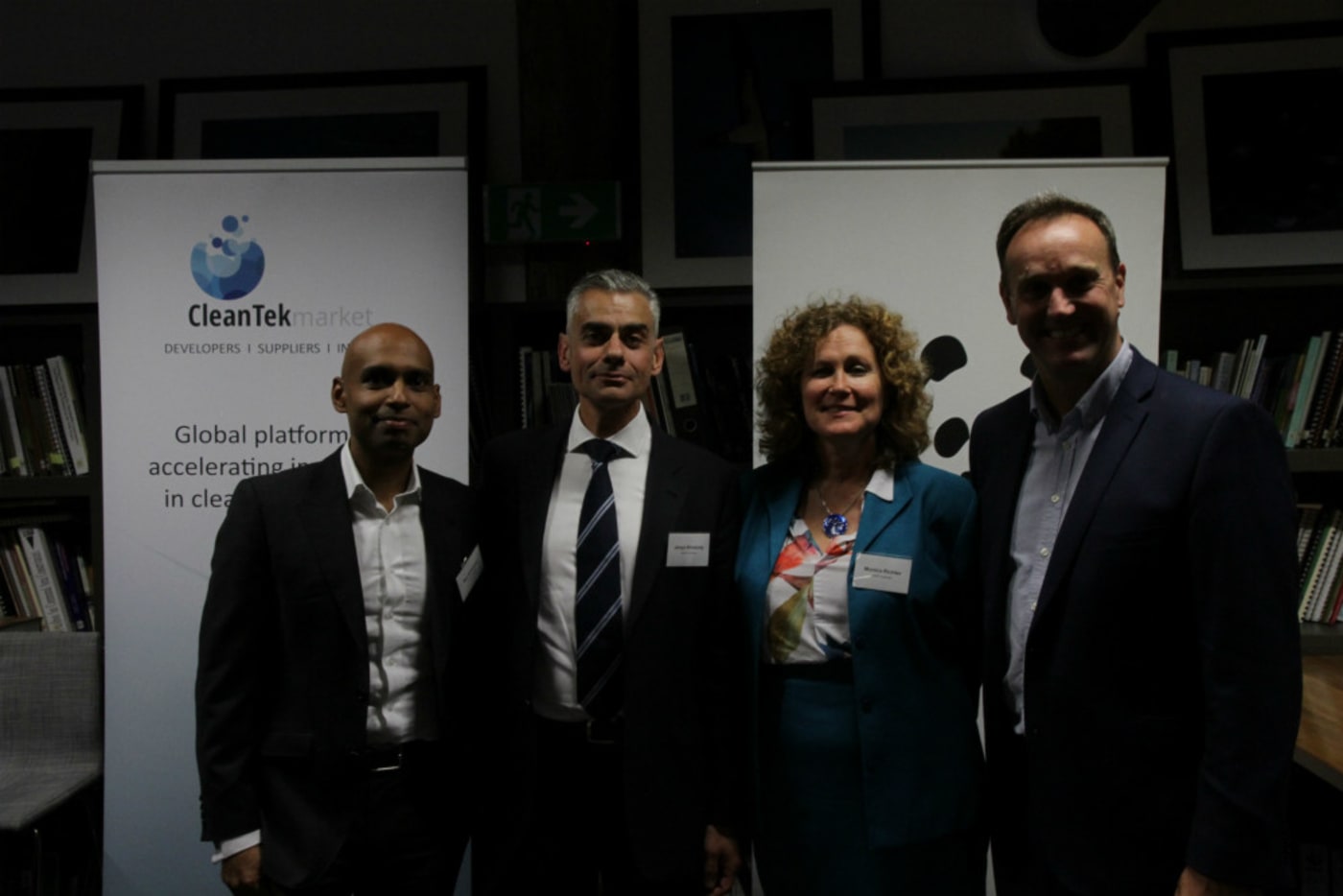 Image L to R: Neil Salisbury Founder and Co-Director of CleanTek, Jenya Khvatsky CleanTek Markets CEO, Monica Richter Climate Change Business Engagement Manager WWF, Dermot O'Gorman WWF CEO © WWF-Aus