It's no news that plastic is deadly. It's littering our sidewalks, finding its way to riverbeds, onto beaches and into delicate ocean ecosystems. It has no boundaries - plastic waste that's discarded in one area of the world can find its way to the other side of the globe via our ocean currents.
Plastics have become a convenient necessity in our everyday lives. After all, they're made to be durable and last longer than a lifetime. But unfortunately, most plastic products are made to be used just once before they're thrown away. This is costing our environment
Every piece of plastic ever created still exists in some form today, whether whole or broken down into smaller, unidentifiable pieces. Not only that but often the breakdown process releases dangerous toxic chemicals.
This is bad news for marine wildlife. Vulnerable animals like turtles and whales can get entangled in fishing nets, plastic bags, balloons and more. Many animals can also suffocate or starve when they mistake plastics for food.
See the devastating impact of plastics on our wildlife across the globe in this photo gallery.
A thorny seahorse observes a plastic straw found lying on the sea bed.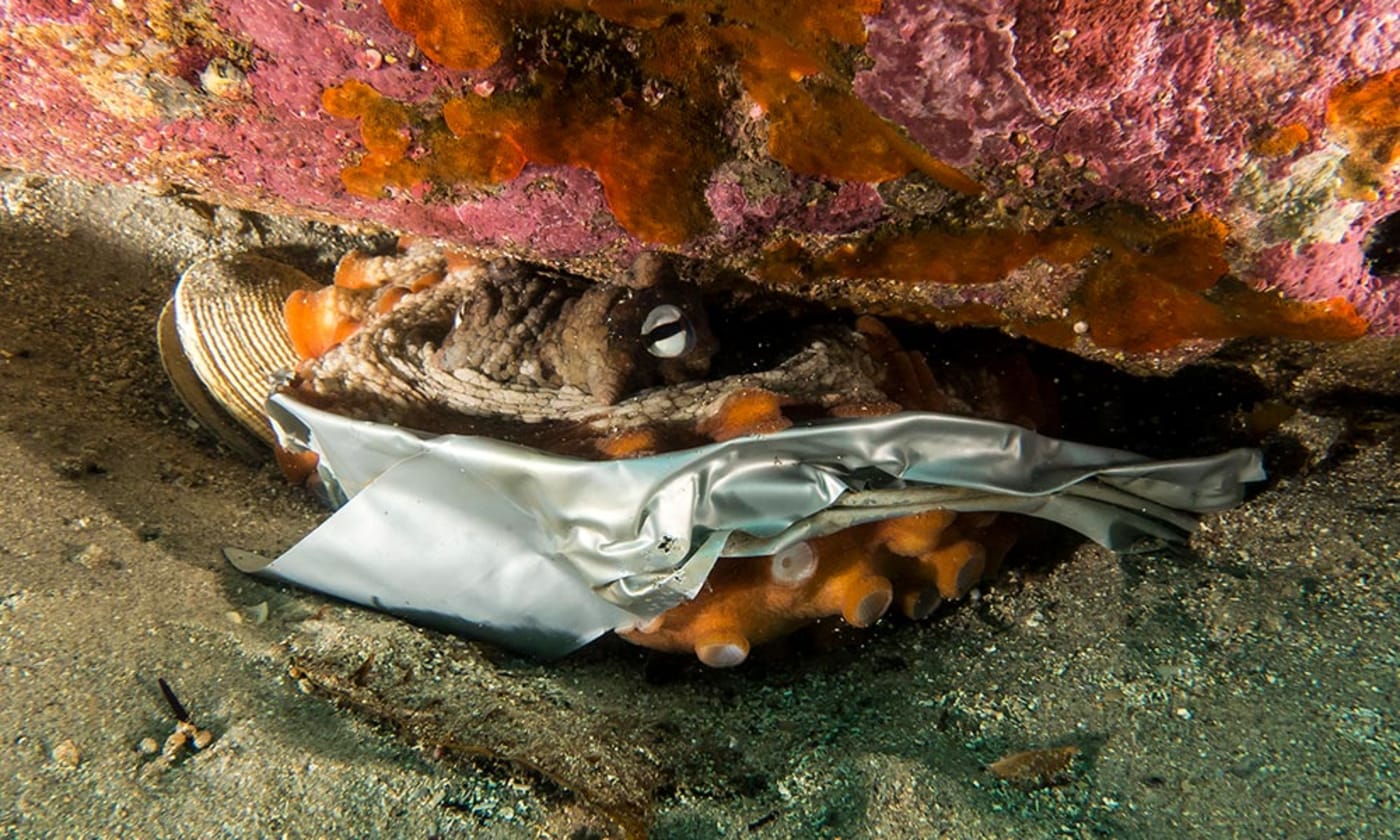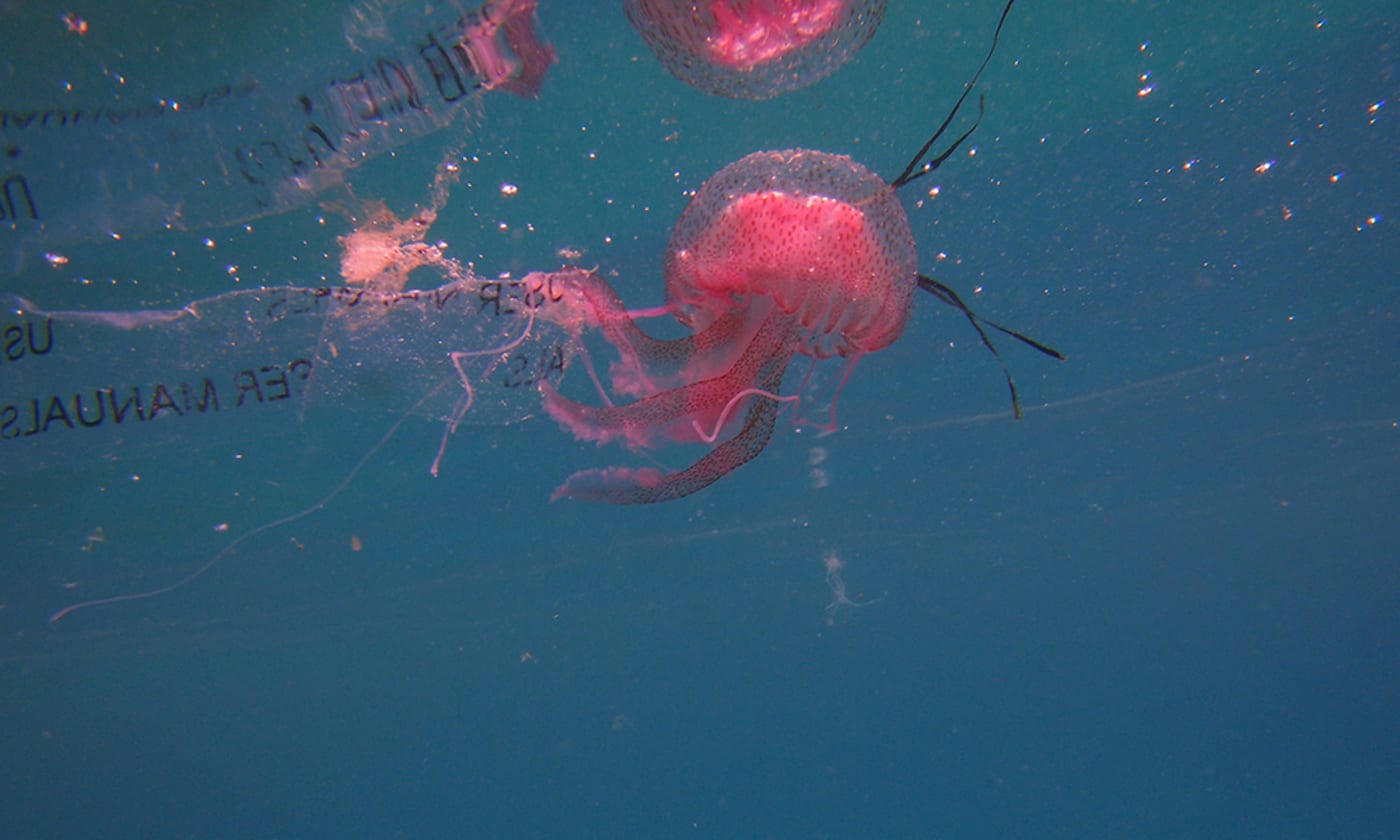 The tentacles of this pretty pink jellyfish are trapped in plastic packaging in Komati, Croatia.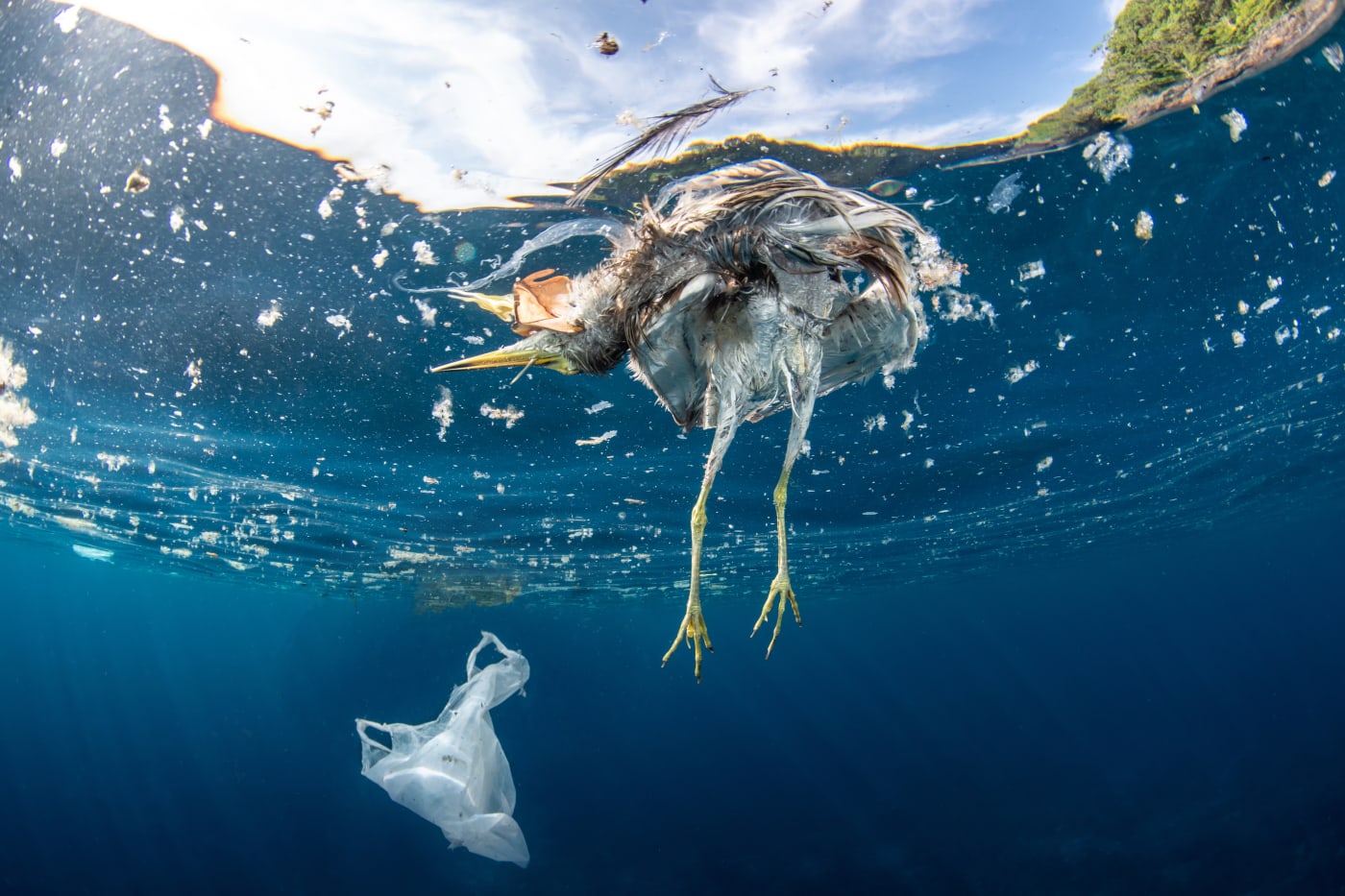 A dead bird floats on the surface of the ocean with a discarded plastic bag.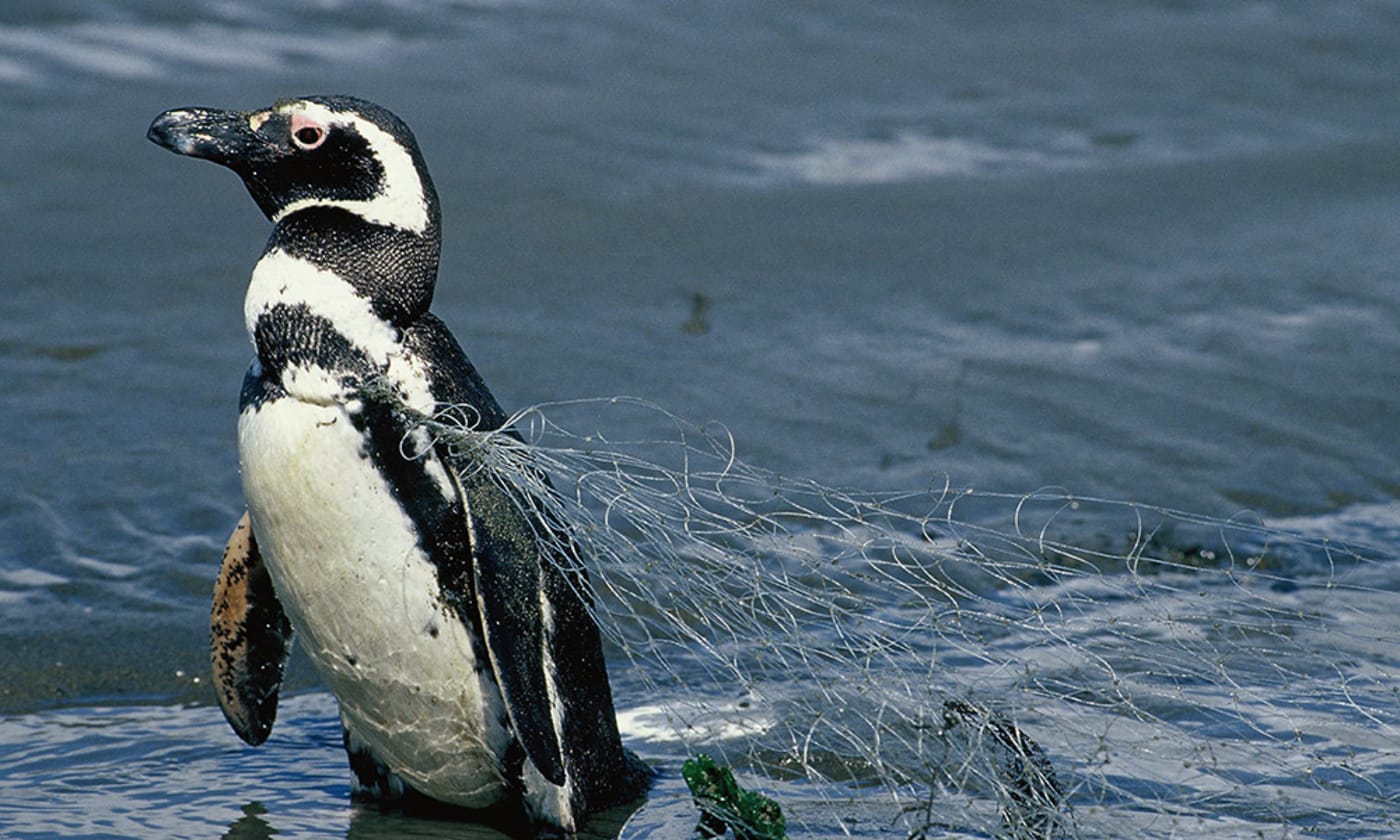 This Magellanic penguin is caught up in an abandoned fishing net as it struggles across the island of Chiloe, Chile.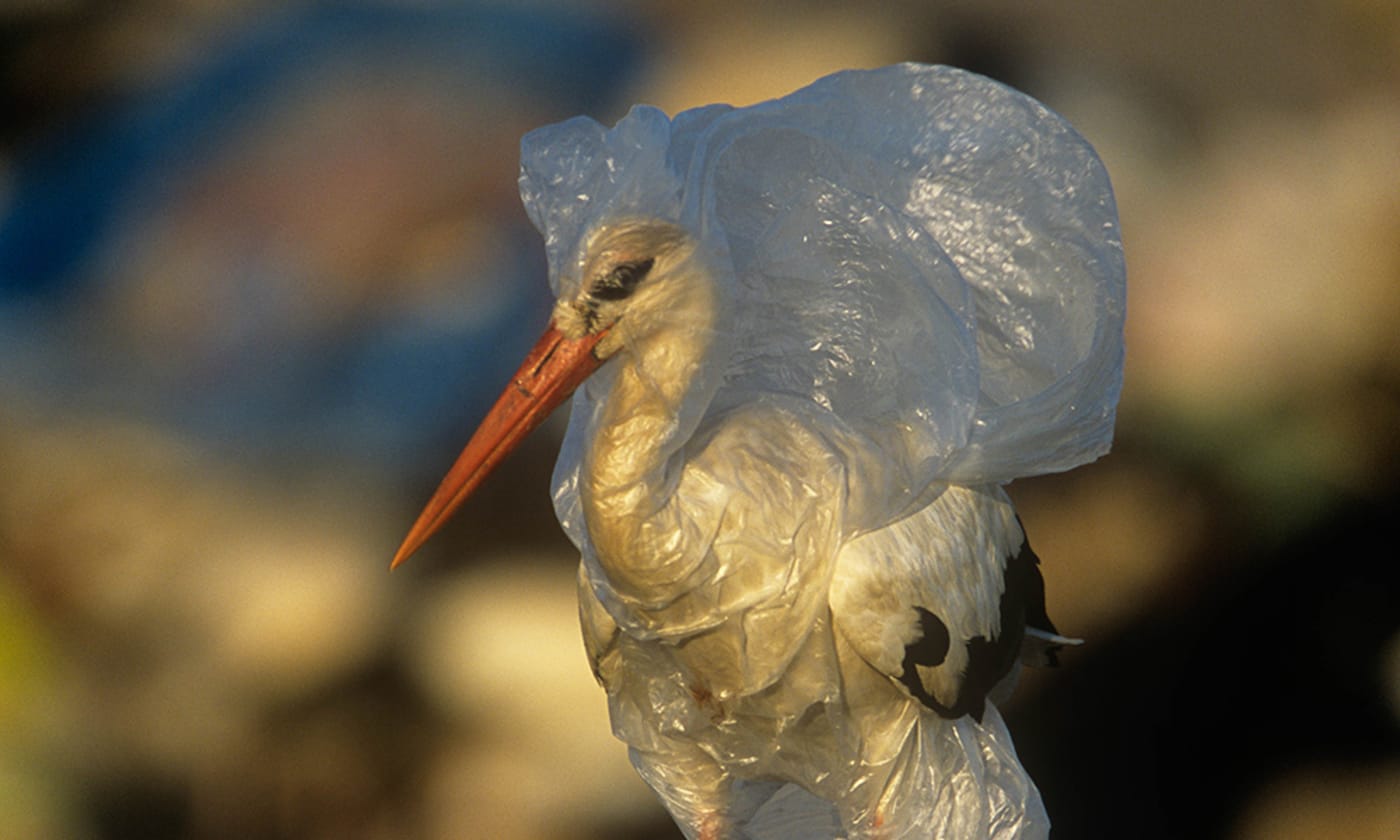 The heartbreaking sight of a plastic bag suffocating a white stork at a landfill in Spain.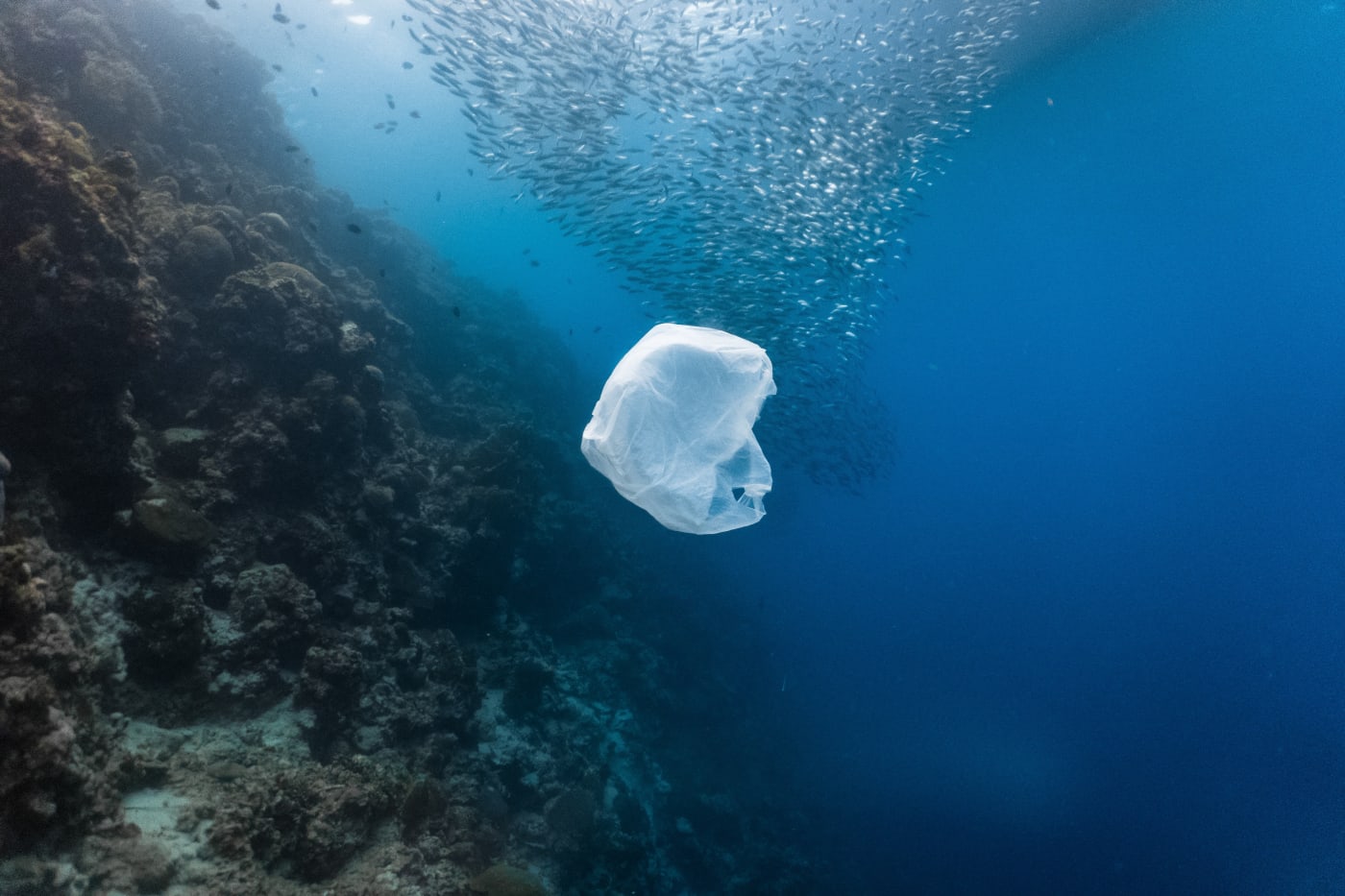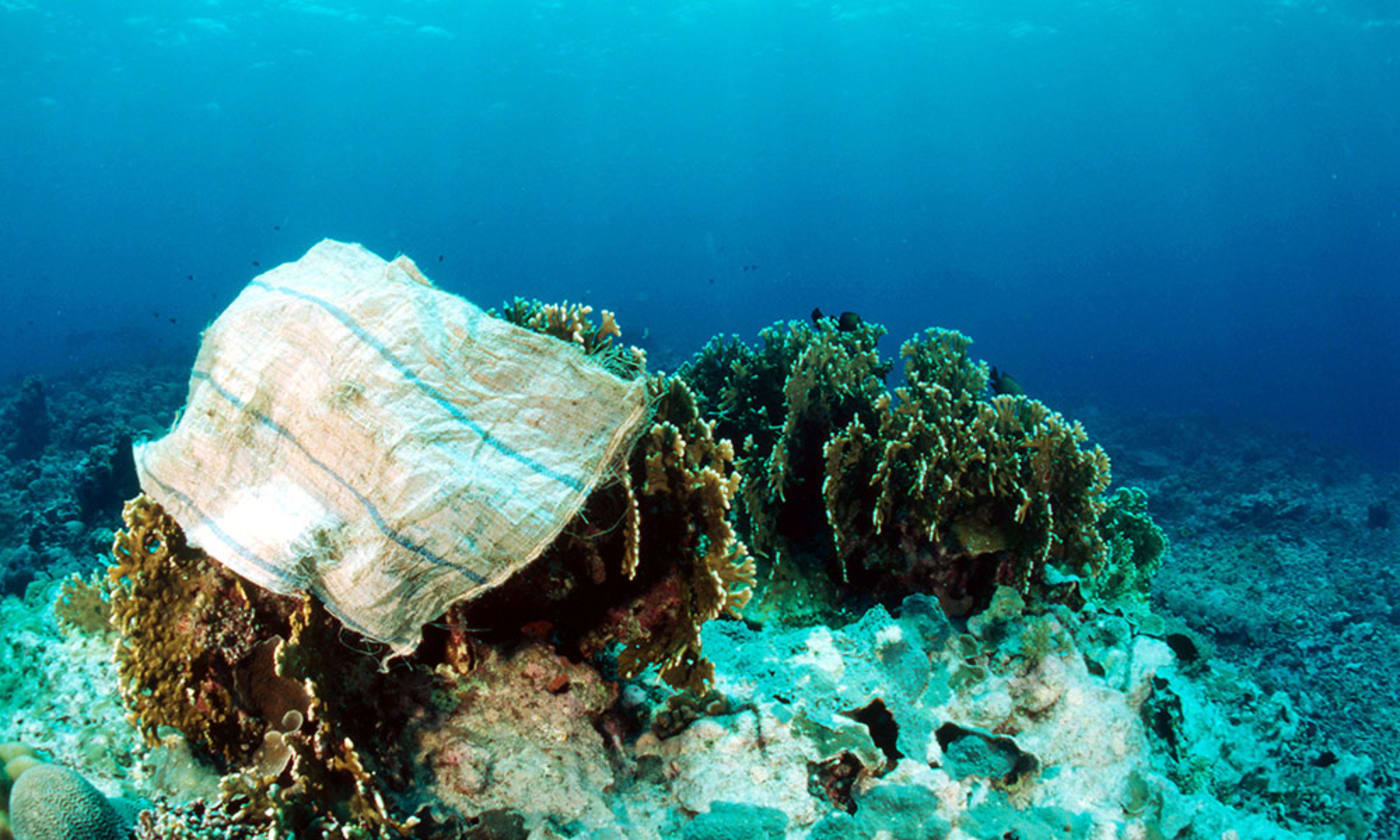 A plastic bag finds its way onto a coral head in the Indo-Pacific Ocean.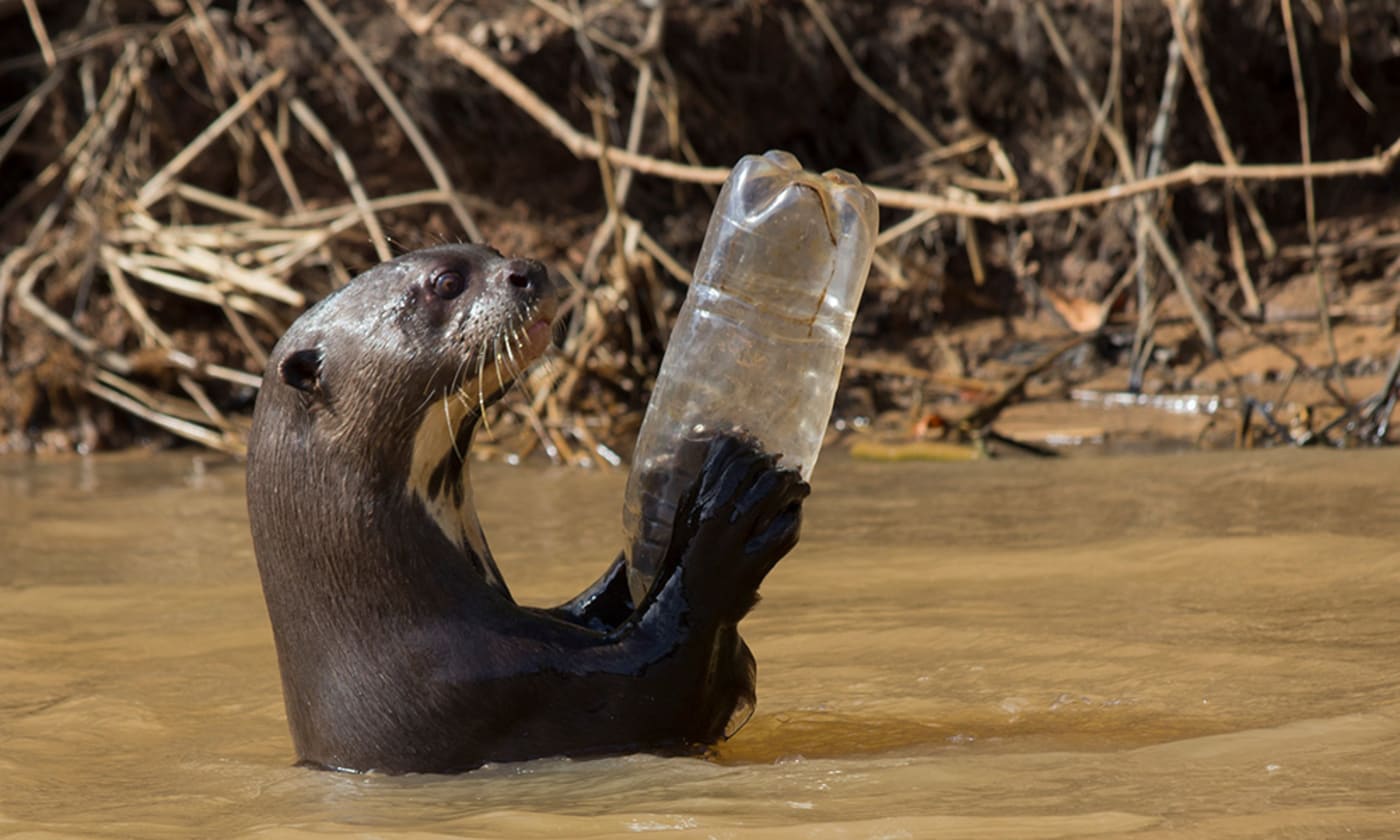 A giant otter plays with a plastic bottle in Brazil.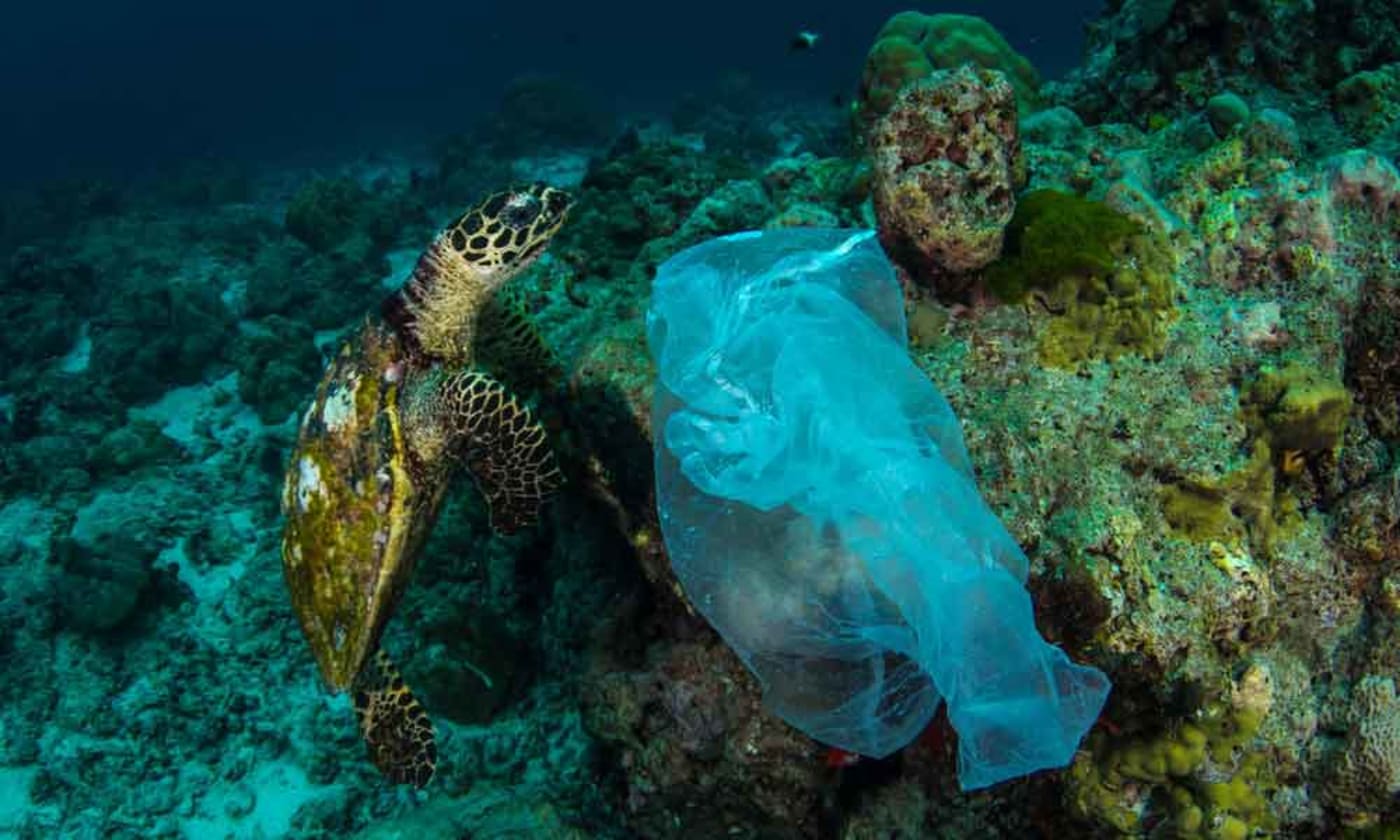 An endangered Hawksbill turtle navigates the ocean dodging a plastic bag in Similan Islands, Thailand.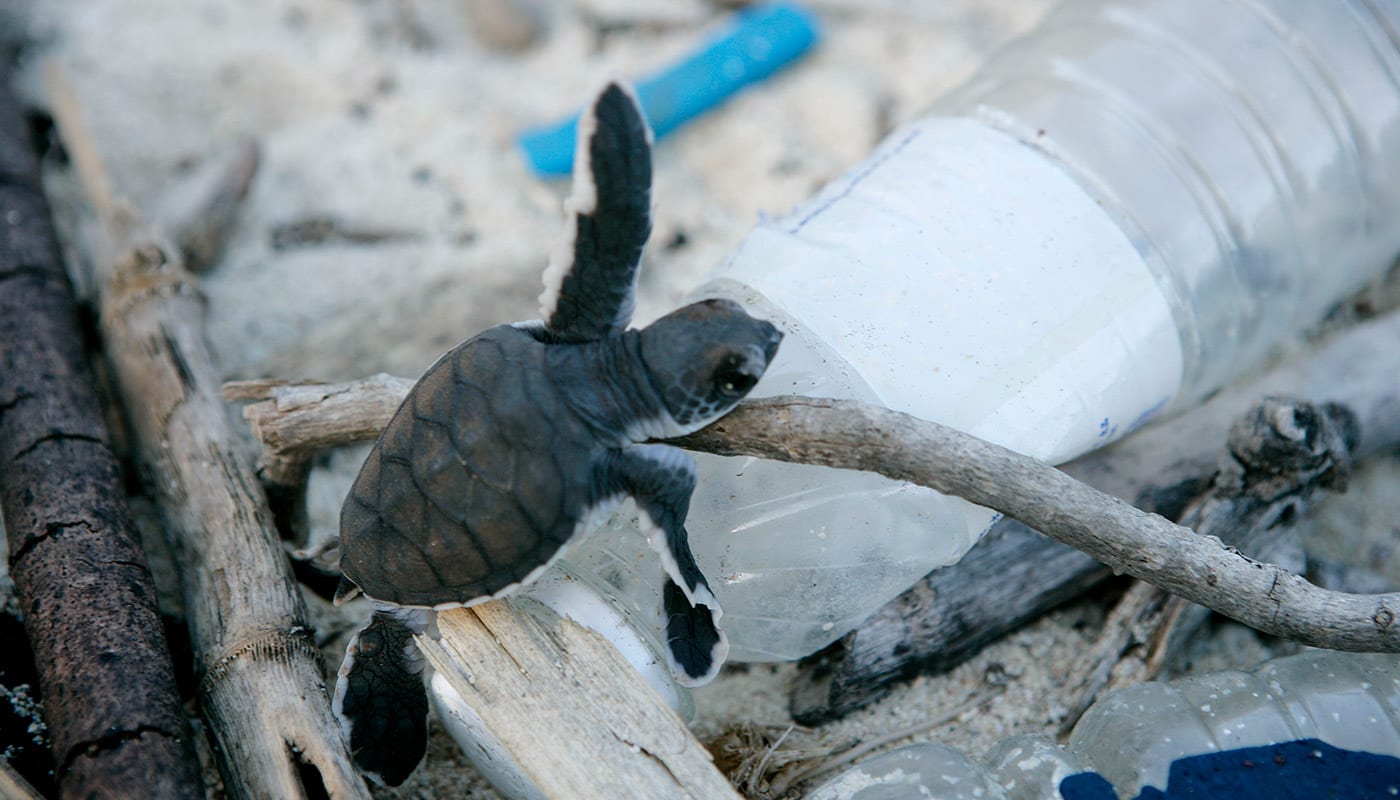 Even newly hatched sea turtles are battling plastic pollution. This little turtle hatchling climbs over a plastic bottle as it attempts to reach the ocean on Juani Island, Tanzania.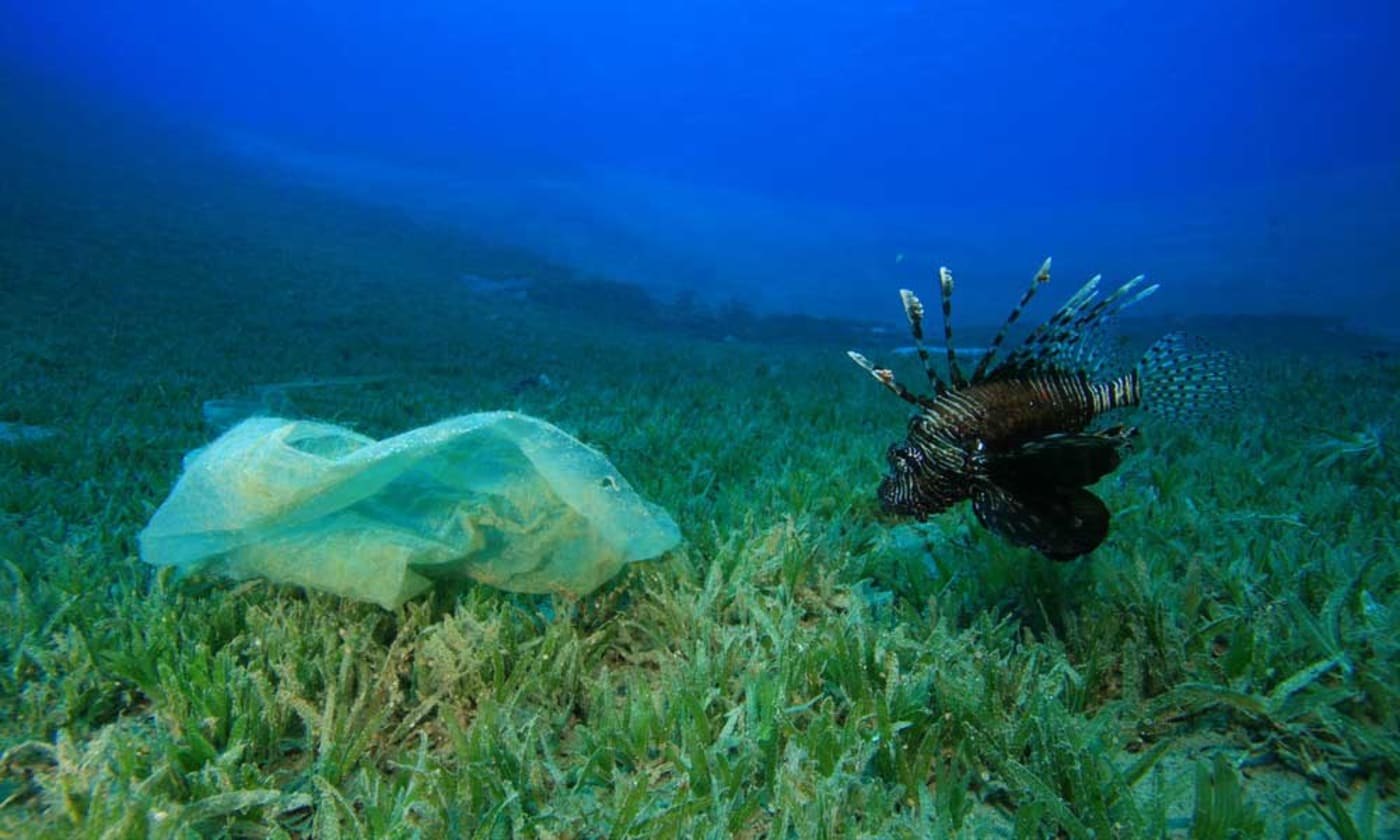 A lionfish considers a plastic bag as it drifts along the ocean floor.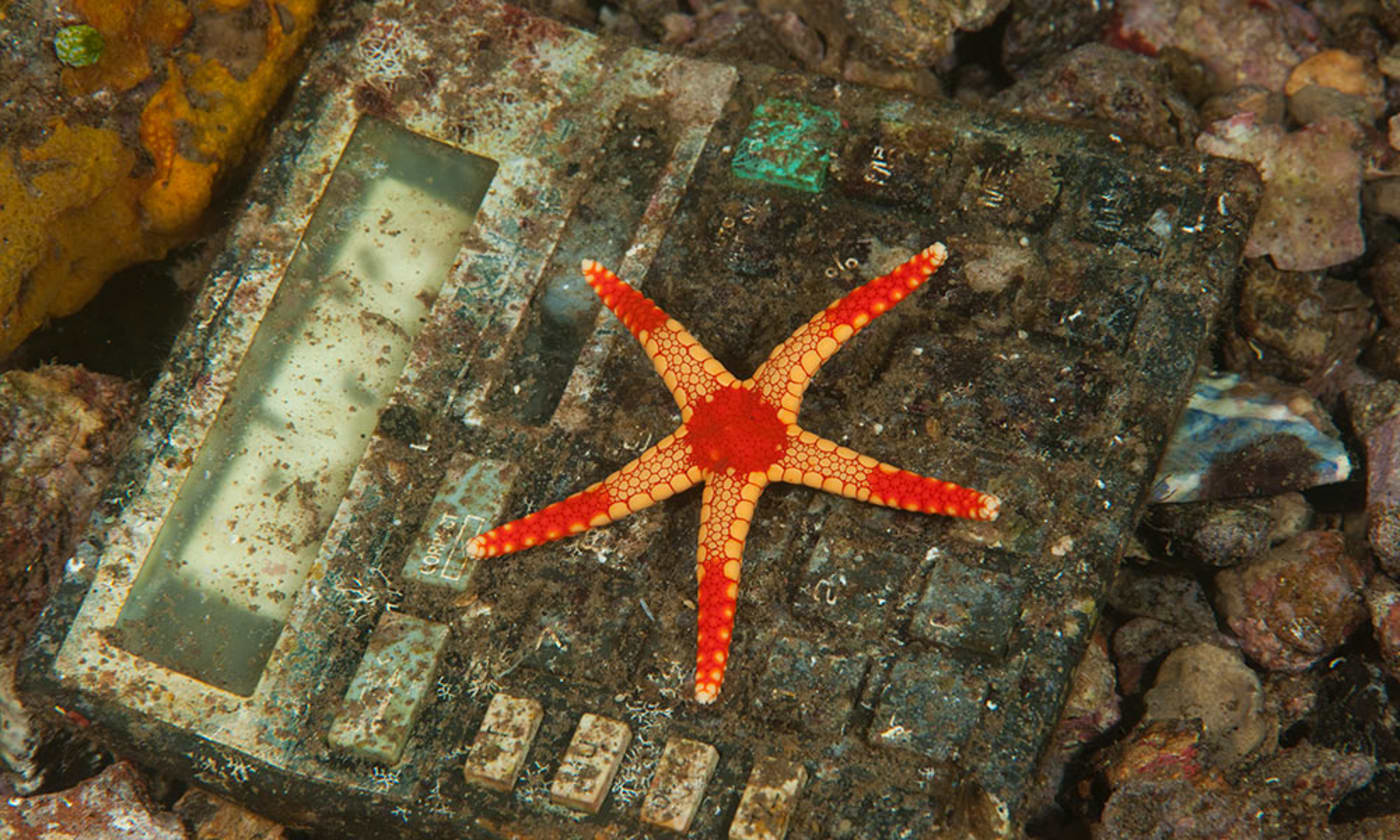 A starfish finds itself attached to an old plastic calculator that's been trashed near Banda Neira, Indonesia.