Head of living Ecosystems, WWF-Australia
Every landscape is a jigsaw, composed of plants, animals and people. Each piece is unique. But only the right pieces, in the right combination, fit neatly together to create a healthy scene of biodiversity.
Across many Australian landscapes, crucial puzzle pieces have gone missing. Plant and animal species that evolved exclusively for life on our harsh continent - species that once flourished and upon which many others depend - are disappearing. The list of those now threatened or critically endangered continues to grow, and the impacts are far-reaching.
WWF-Australia has been grappling with this extinction crisis for 40 years, doing its best to rescue individual species in distinct environments. But the rate of change and biodiversity loss is quickening. Old solutions don't meet today's challenges. To have any hope of turning back the tide, we've got to try something completely different. Something radical.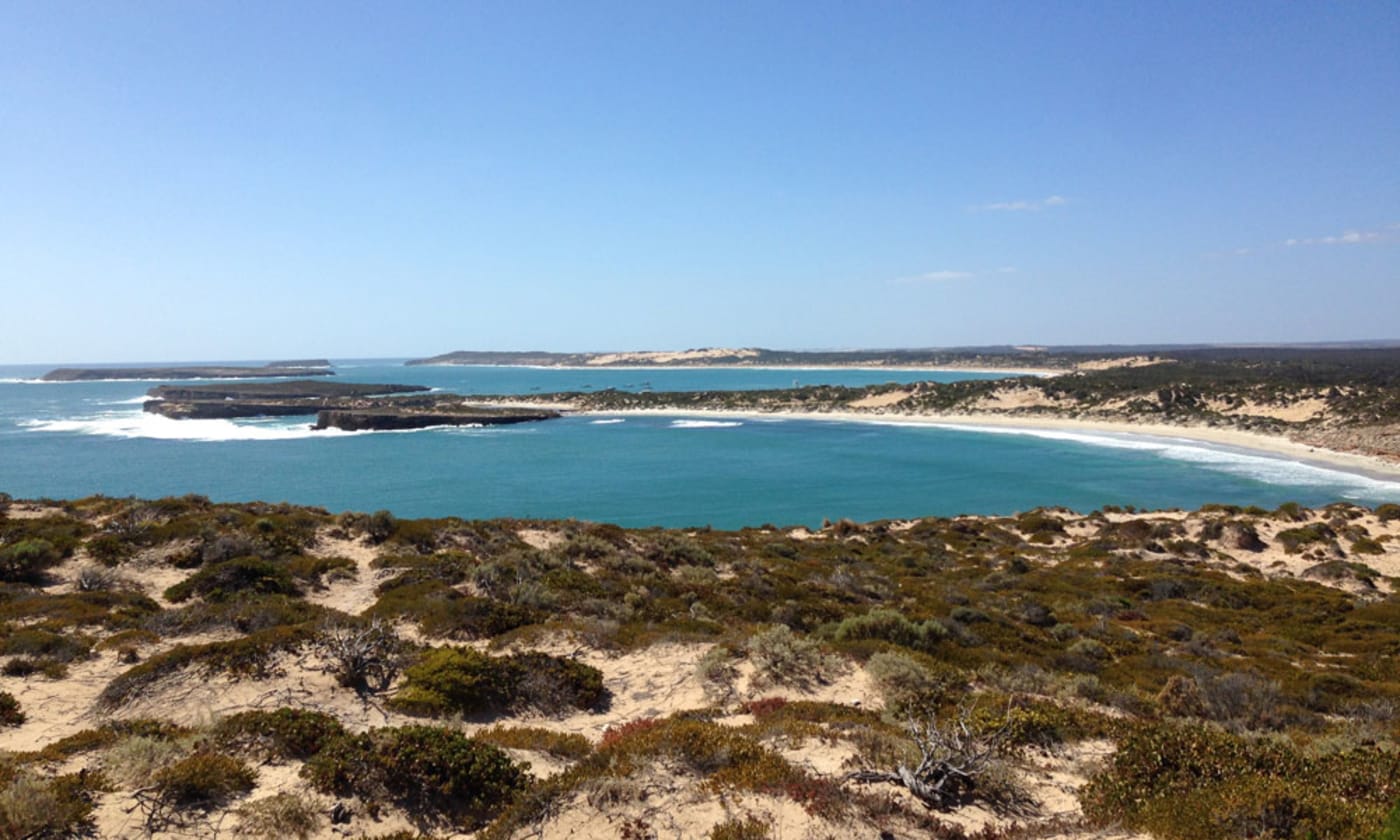 Our next major conservation effort - one of WWF's most ambitious - is a restoration and recovery project like no other. It focuses not on reintroducing one threatened species to its former range but many. It recognises that each component in an interconnected ecosystem has an influence on every other, and it tackles the alarming extinction challenge head-on.
On South Australia's Southern Yorke Peninsula - a spectacular, narrow stretch of land measuring 170,000 hectares - almost 30 mammal species have become extinct since European settlement. Fortunately, we now know why and the risks they're prone to. That gives us an extraordinary opportunity to do something about it.
Over the next five years WWF-Australia will work with its partners to recreate a safe haven, eradicate feral predators and reintroduce a suite of endangered species, some of them not seen here for 100-150 years. We'll build an ark of hope.
It's a grand plan, make no mistake. The peninsula is a complex mosaic of ecosystems - part national park, part farmland, part native vegetation - and all of it the traditional lands of the Narungga people. Our success will depend on getting the balance just right. Because, to be successful, wildlife conservation must take into account all components in a stressed system, and people, plants and animals are all vital pieces in the puzzle.
Partnerships and goodwill
There's a great deal of community goodwill underpinning this rewilding scheme. We haven't rushed headlong into it. It's the result of 10 years of discussion and community engagement with many different groups, who have worked hard to negotiate compromises. Now, everybody's behind it and we can't wait to get started.
The Narungga people who have called the peninsula home for thousands of years will play a crucial role in restoring their country. The old people still remember the stories and songs of these long-lost animals and they're eager to welcome them back and restore those cultural connections.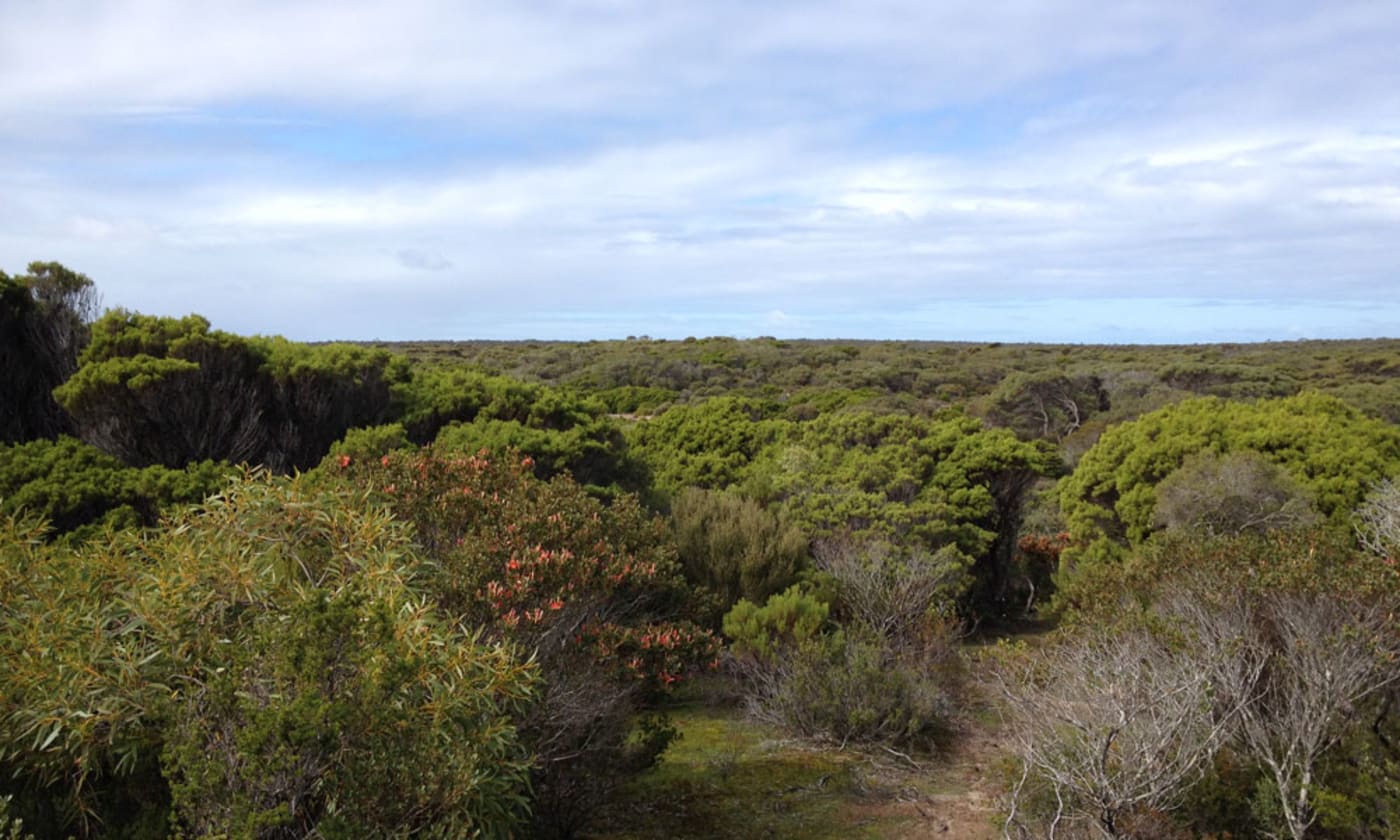 Farmers and tour operators also understand the benefits of bringing feral animals under control. Farmers have lost valuable stock to these predators, and there's already talk of developing a wildlife experience to rival Rottnest Island in Western Australia. This spectacular coastal landscape and its rich history - both Indigenous and European - promises discoveries for locals and visitors alike.
The first step will be to build a secure fence across the narrowest neck of the peninsula, then remove the feral cats and foxes that have wreaked havoc on native animal populations, particularly the mammals. Next, we will reintroduce one of the mammals that was once found across the semi-arid areas of southern Australia but hasn't lived here for decades - the woylie (or brush-tailed bettong).
This industrious mammal is an ecosystem engineer. As it snuffles among tree roots and leaf litter in search of underground fungi, the woylie turns over our ancient but nutrient-poor soils. By spreading seeds and fungal spores, it helps lay the groundwork for future communities, providing the right conditions for plants to grow - plants that produce fruit and nuts for other animals to eat.
Today, the woylie survives in only two parts of southwest Western Australia and possibly on two islands off South Australia. It has faced a barrage of threats. First, agricultural development resulted in habitat loss and degradation. Then rabbits came in and caused even more damage, followed by predatory foxes and cats. The wave after wave of assaults has not just cost the woylie.
In this interconnected landscape, the loss of the woylie and its gardening habits has inhibited the seed distribution of certain plants. Over time, they have been replaced by others and so, slowly but surely, the character and dynamics of the vegetation has changed. Now that we understand the woylie's important function and what caused its downfall, we can try to do something about it.
Woylies destined for a new home on the Yorke Peninsula will be a combination of wild WA animals and others captive-bred in zoos. After spending some time at Monarto Safari Park, South Australia's free-range safari park, they will undergo health checks to ensure that only the healthiest make the move. In the longer-term, new arrivals may even spend some time within the Indigenous Protected Area on Wardang Island, just off the peninsula's west coast, to acclimatise to their new digs. It will be an important staging post as the project progresses.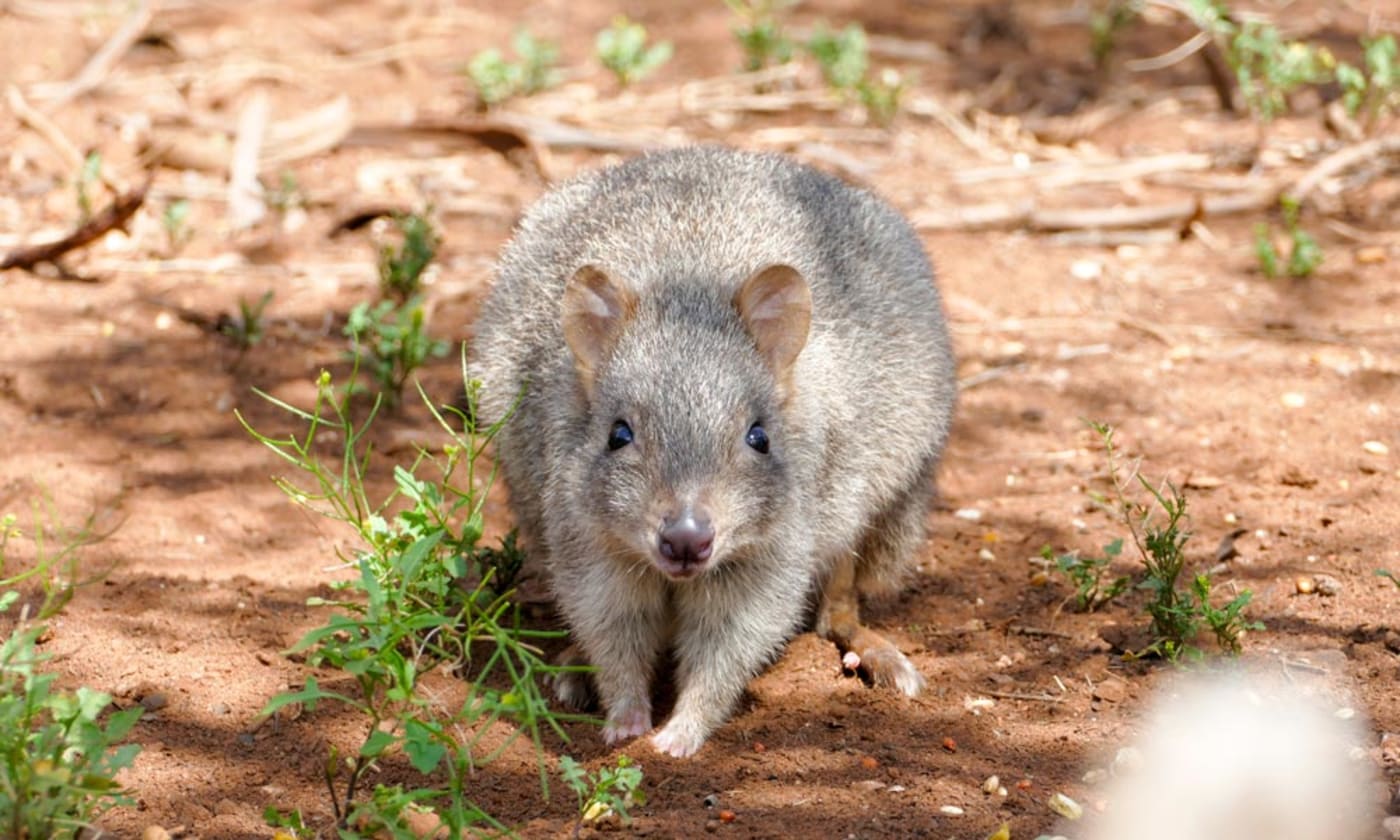 One by one, other threatened and critically endangered species will have a similar experience. While we hope that some native species may return naturally to the peninsula after it's rid of feral predators, we're planning on making a series of reintroductions of former residents until perhaps 10-15 species are returned. Getting the balance right between the animals, the landscape and the people that share it will demand some careful planning.
And it's not only about adding more mammals. We will consider bringing a natural predator into the mix, so that woylie numbers don't get out of control. It's likely to be an owl, so we'll supplement the existing owl population by increasing breeding success by installing nesting boxes. A bandicoot or bilby might then follow as part of this adapted management approach. What we learn from the woylies, we'll apply to the next species.
Fully contained and protected from feral species, the peninsula's 'ark' of animals can then be left to do what they do best. Go forth and populate!
The lessons we learn on the Yorke Peninsula are likely to be of value elsewhere in Australia, too. Where geography permits, installing a fence or virtual predator barrier may provide confidence for reintroductions of other critically endangered native species. Wilson's Promontory in Victoria springs immediately to mind.
Sometimes Australia's species extinction crisis can seem overwhelming, even to those of us who work in conservation. It can feel like we are merely holding back an inevitable tide. But this rewilding project is an example of a practical, scientifically sound, community-based initiative that could be a real game-changer. It's bold and it's risky, but business as usual is no longer an option.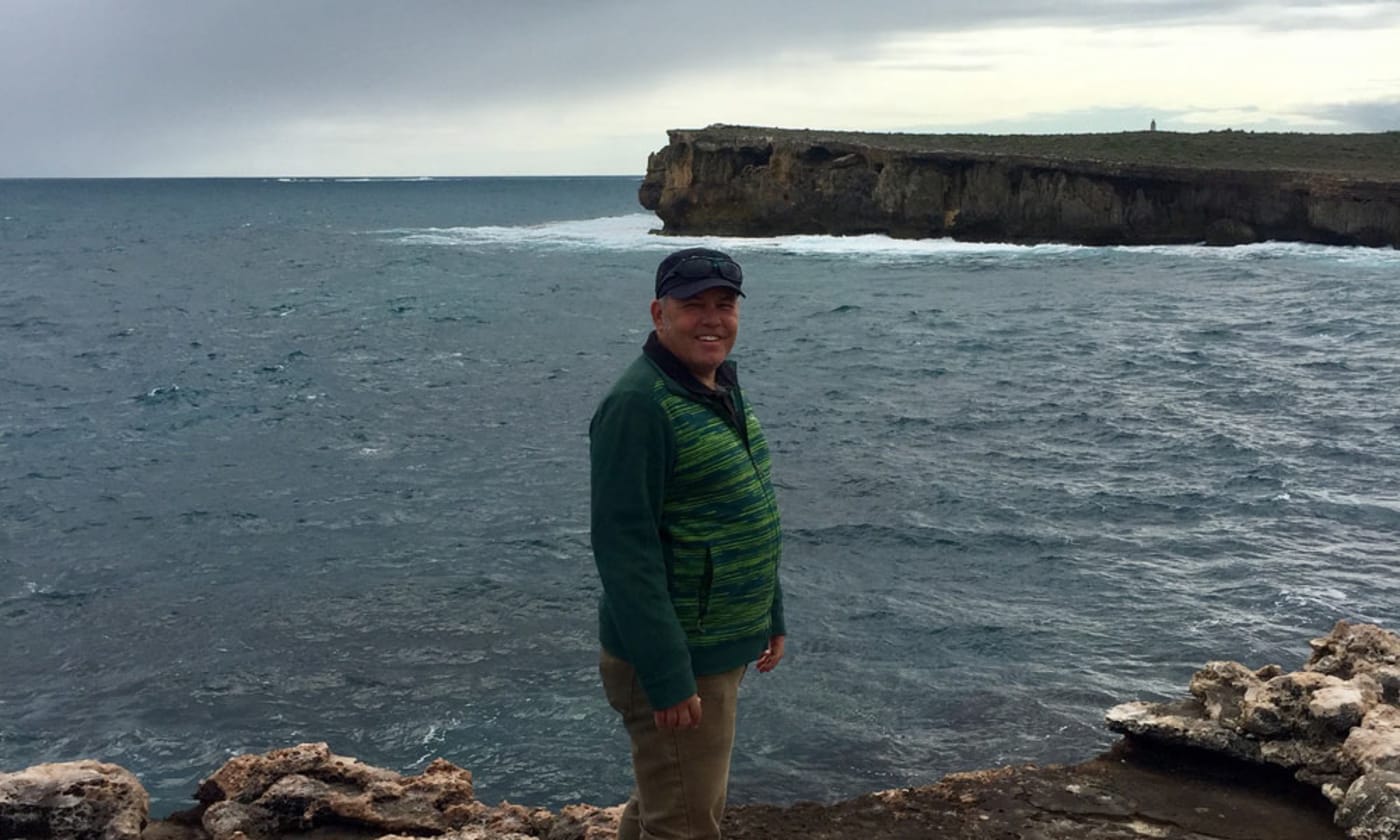 What really excites me is that this project - the biggest WWF has ever launched in Australia - tackles multiple problems. It's not responding and reacting to issues, but getting on the front foot. And I'm really heartened by the support we've already secured.
Nature can be incredibly resilient and responsive. Even in the short time we've been preparing release sites for the woylie on the Yorke Peninsula, we've seen some early positive signs. Ground birds that haven't been recorded for a very long time have reappeared. It's an indication that restoring the natural balance can benefit scores of species.
But constructing this ark is no mean feat. It's going to demand dedication from a large team of specialists and support from people like you, who realise the urgency of this extinction crisis and what we have to lose.
Rewilding the Yorke Peninsula represents a once-in-a-lifetime opportunity for you to contribute to one of the boldest and most promising conservation projects in Australian history. It's a ground-breaking effort to put the missing pieces of a healthy landscape back together, to combine the land, its species and people and find a way to live in harmony with nature. It doesn't get any better than that.