WWF-Australia has come to the aid of one of Victoria's most endangered species - the Eastern Barred Bandicoot - after bandits made off with cameras being used to monitor the rare animals.
Eastern Barred Bandicoots were once widespread in Victoria but up to 99% of their grassland habitat has been cleared and it's believed foxes and feral cats killed off the last remaining population in the wild in Victoria.
They are nature's diggers, aerating the soil in their search for food, and therefore providing important ecosystem benefits.
The species still survives in patches of native bush in Tasmania but they are genetically different to those in Victoria.
An important "insurance" population has been established in a 100 hectare fenced enclosure in the Hamilton Community Parklands in western Victoria.
(A number of insurance populations, including the one in Hamilton, have been established throughout Victoria as a part of the Eastern Barred Bandicoot Recovery Program)
On ground managers from Conservation Volunteers Australia use cameras placed throughout the enclosure to check for the presence of predators and to monitor the movements of the bandicoots.
But unfortunately thieves recently cut through the fence and stole the cameras.
The Hamilton Institute of Rural Learning (HIRL), a volunteer organisation, then approached WWF-Australia for help.
"Conservation Volunteers have worked extremely hard at the enclosure recently so to have those cameras stolen was a pretty cruel blow," said WWF-Australia head of species conservation Darren Grover.
"WWF-Australia is funding replacement cameras because they are crucial to help protect these rare animals."
"When foxes breached the fence in the past, the little bandicoots were easy prey and their numbers plummeted."
"By checking the memory cards on the cameras, volunteers should know if foxes or other predators such as cats re-appear and they can take appropriate action."
"Without insurance populations such as the one at Hamilton we will never have the chance to return the bandicoots to the wild," Mr Grover said.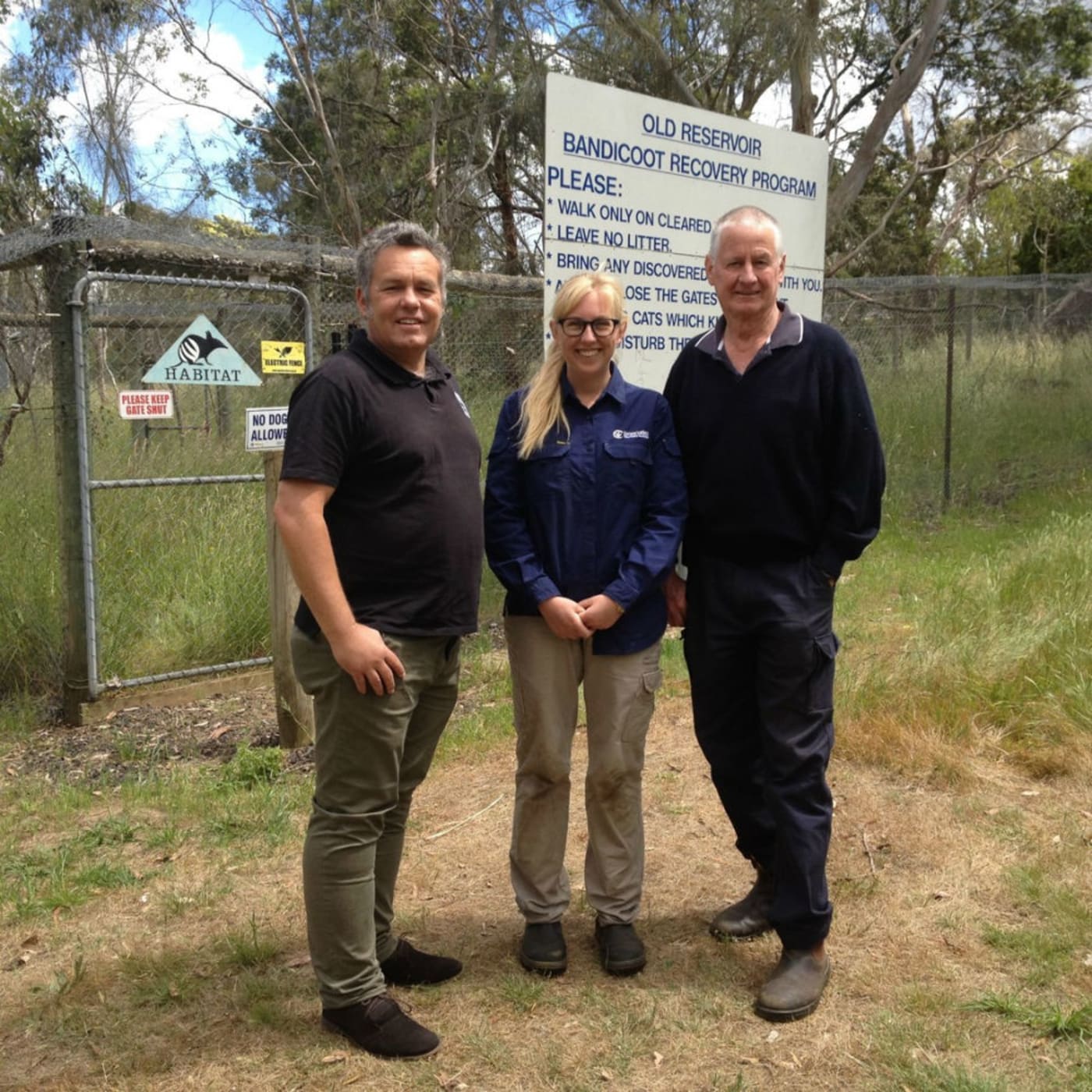 The good news is that female bandicoots can have up to five litters per year.
Twenty three bandicoots were released in the enclosure in April this year to replenish the population and they're already breeding.
John Graham, secretary of HIRL said that as HIRL was the gateway to the Eastern Barred Bandicoot Enclosure they were only too pleased to be able to assist Kim Volk, from Conservation Volunteers.
"As manager of these parklands Kim has done a magnificent job in resurrecting the enclosure fence to make it predator-proof," Mr Graham said.
"This enabled the release of new bandicoots to secure the future of the breeding program at Hamilton."
"A recent survey, still being analysed, indicates a healthy increase in numbers in the enclosure which is very pleasing."
"These parklands and bandicoots are a very important asset for the Shire of the Southern Grampians, encouraging visitors, including schools to learn more about these unique creatures," he said.