A helicopter flight over the logging destruction of prime greater glider habitat in Tallaganda has shocked ACT Independent Senator David Pocock and Dermot O'Gorman, CEO of the World Wide Fund for Nature-Australia.
"It appears they've taken 80 to 90% of the trees. Greater gliders rely on tree hollows that can take 150 years to develop and it didn't look like there were many big old trees left. It's devastating to see native forest logging continue when we know the impact it's having on species. Native forest logging runs at a loss. Taxpayers are having to subsidise the destruction of nature in Australia," Senator Pocock said.
"Only from the sky can you see the sheer scale of the destruction. A huge area of forest has been trashed. It's gut wrenching carnage of our precious forests. Looking down, there are vast scars on the landscape where greater glider homes once stood. Discarded tree tops are strewn across the ground like skeletons. There's so much waste in logging our native forests, largely to make paper or provide firewood," Mr O'Gorman said.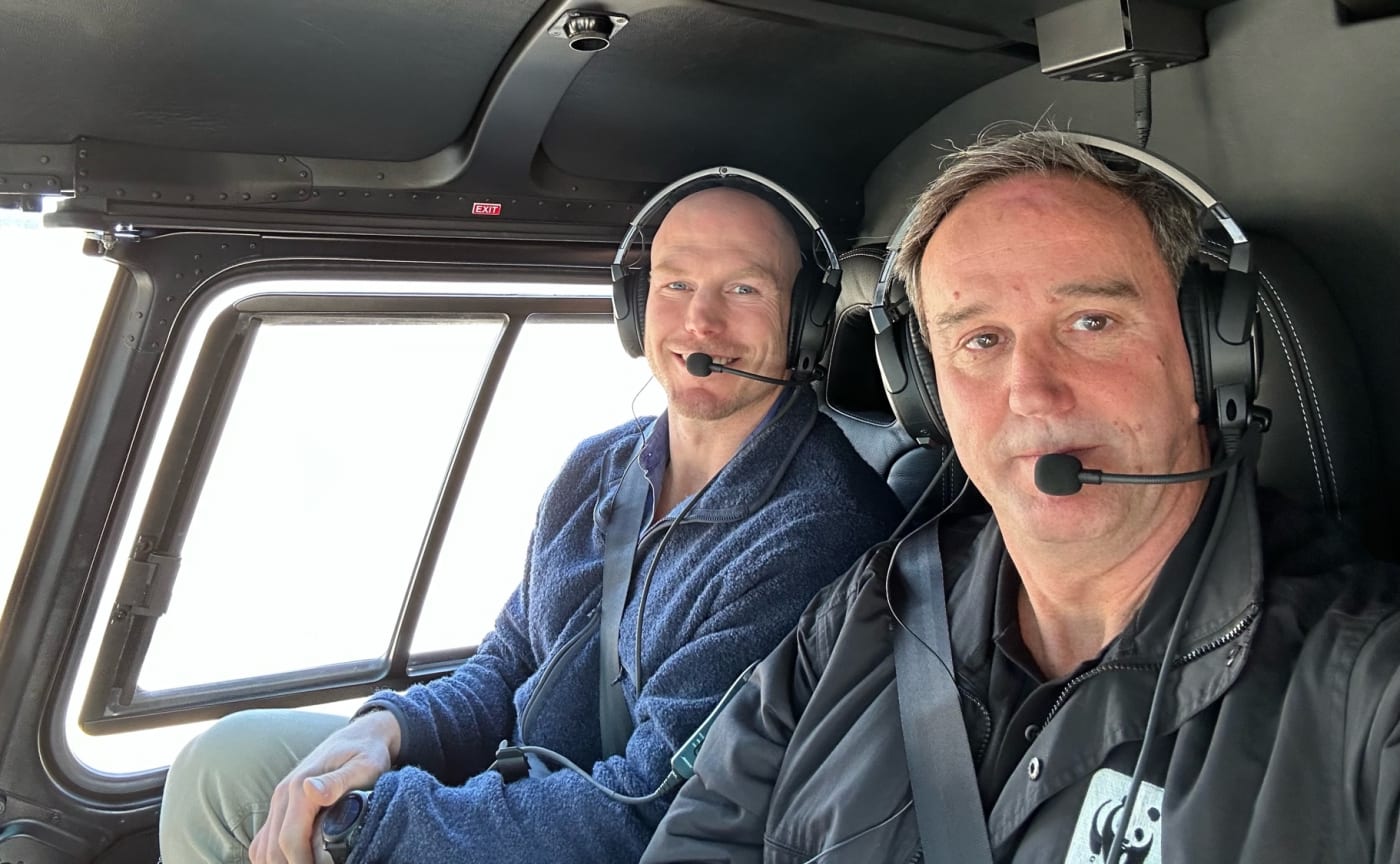 NSW Forestry Corporation's harvesting operation details say the gross area involved is 1,876.4 hectares. That equates to 2,508 rugby league fields or 927 MCGs. It's estimated 29,740 cubic metres will be harvested with 53% of that classified as  "low quality salvage, pulpwood, firewood".
Tallaganda is one of the last strongholds in New South Wales for greater gliders, an endangered species on a downward spiral. In some areas greater glider numbers have declined by up to 80% due to land-clearing, logging, and climate change impacts.
To view this isolated part of NSW, WWF-Australia chartered the helicopter, and invited Senator Pocock, to draw attention to the extent of the damage and the need to permanently protect Tallaganda State Forest from further destruction.
On 29 August, WWF launched a campaign to stop the logging, first revealed by Forest Defence NSW. Wilderness Australia is also playing an important role in trying to stop the clearing.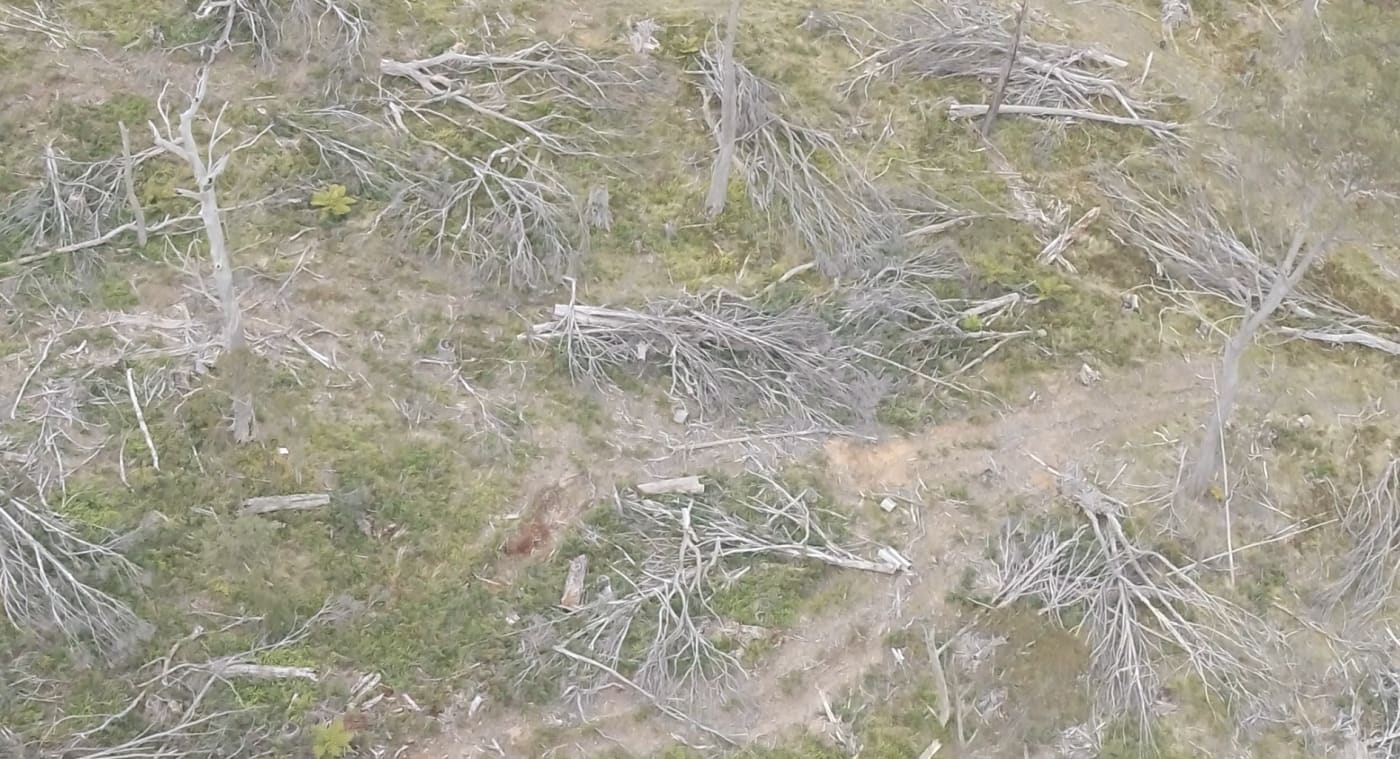 On 30 August, the NSW Environment Protection Authority issued Forestry Corporation of NSW an immediate Stop Work Order.  The EPA found a dead greater glider and is investigating Forestry Corp's activities.
"We welcome the stop work order and investigation. We also encourage long term solutions to protect this greater glider stronghold. The best way to achieve this is to permanently ban logging in Tallaganda State Forest and transition native forest logging to sustainable plantations across the state," said Mr O'Gorman.
"There are solutions to work with the relatively small number of people left in native forest logging and help them move into other industries like plantations or firefighting. To see greater gliders being killed by logging activities, when we know this isn't even profitable, we have to think bigger. We have to have more imagination of what we can be as a country," Senator Pocock said.
WWF is also calling for the federal government to fast-track nature law reform. Tallaganda is a prime example of the loopholes in our existing federal nature laws that are allowing habitat destruction of threatened species to occur.
Mr O'Gorman said: "We really need to see the federal government step up on its Nature Positive Act to stop a threatened species crisis in this country. We cannot see our Australian animals go extinct on our watch."
Senator Pocock said: "Our environmental laws are broken. They've overseen the decline of thousands of species. We've seen the greater glider decline by 80%, and yet our environmental laws still allow important greater glider habitat to be logged at a loss. They have to be rewritten and they need to be stronger. They need to actually protect nature."