In the remote Central Ranges of Western Australia, Ngaanyatjarra Council Working on Country Ranger Teams, with Traditional Owners and a team of scientists, traversed the red dirt of the land and picturesque rocky escarpments and gorges in search of warru – the local name for the black-flanked rock-wallaby (Petrogale lateralis MacDonnell Ranges race).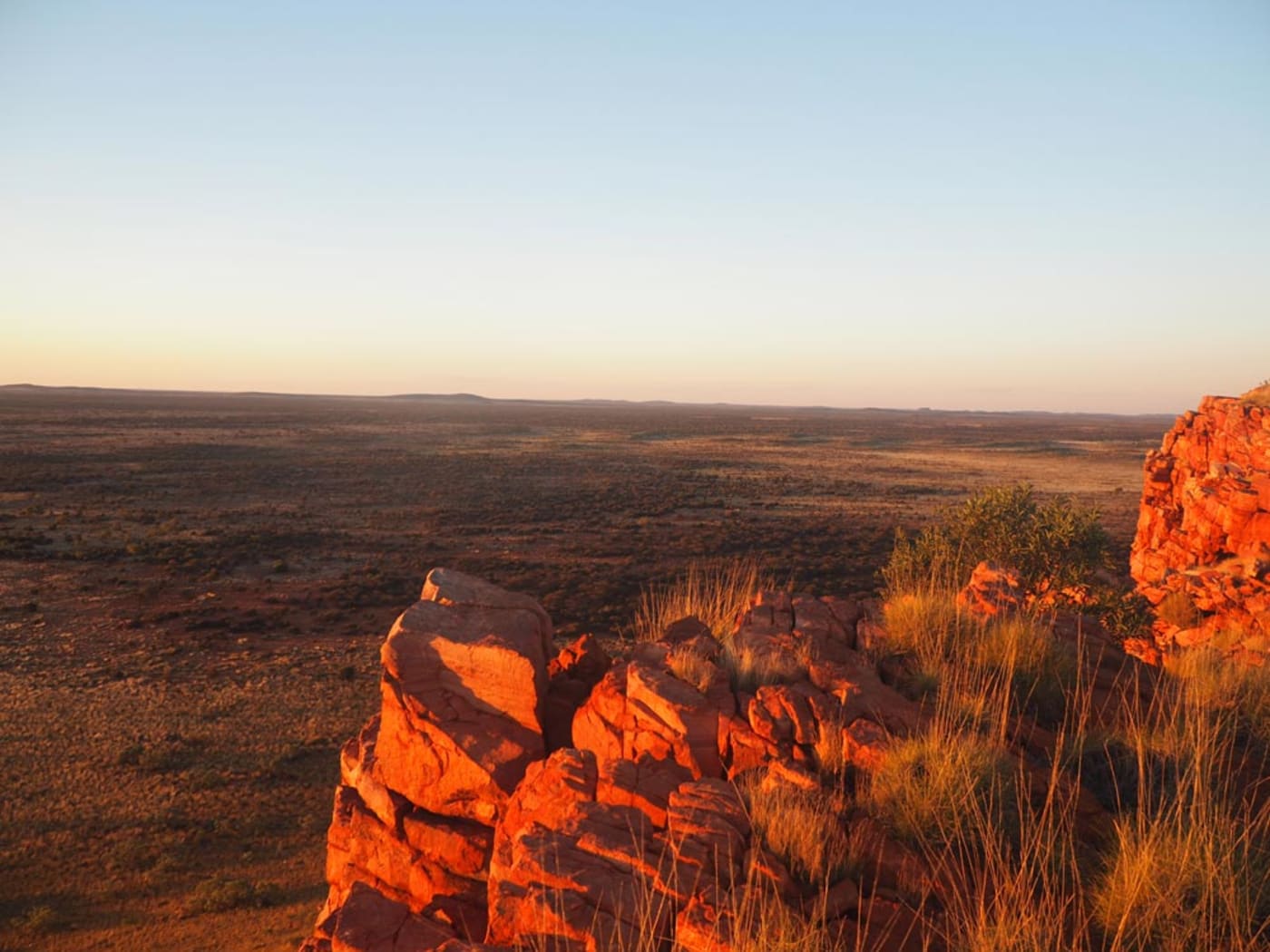 Black-flanked rock-wallabies were once widespread and abundant throughout these ranges but by the 1970s there was a major decline in their distribution and numbers.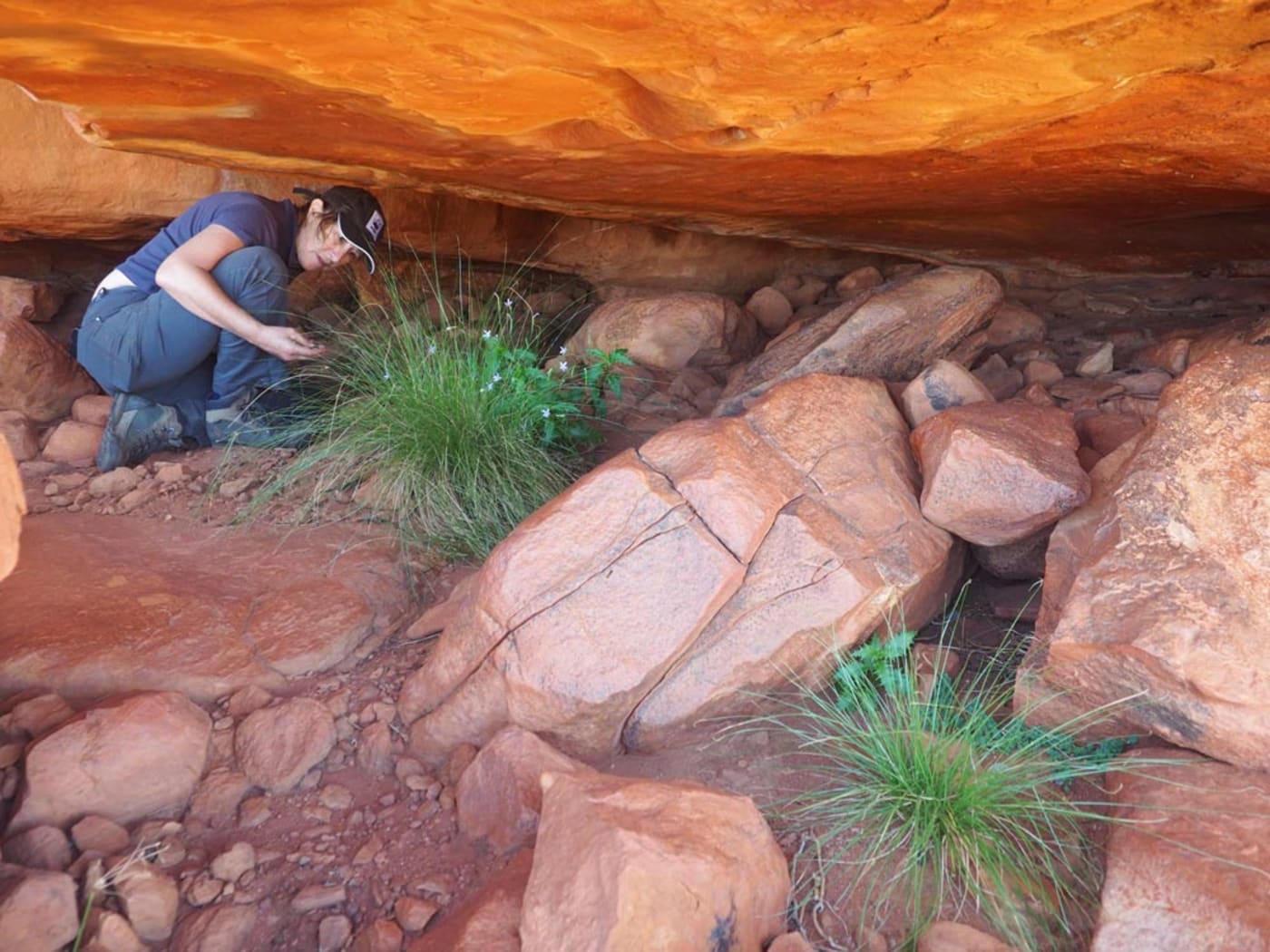 The team found signs of rock-wallabies at sites that weren't previously recorded. They also confirmed their presence at five of the six ranges that were last surveyed in the 1990s.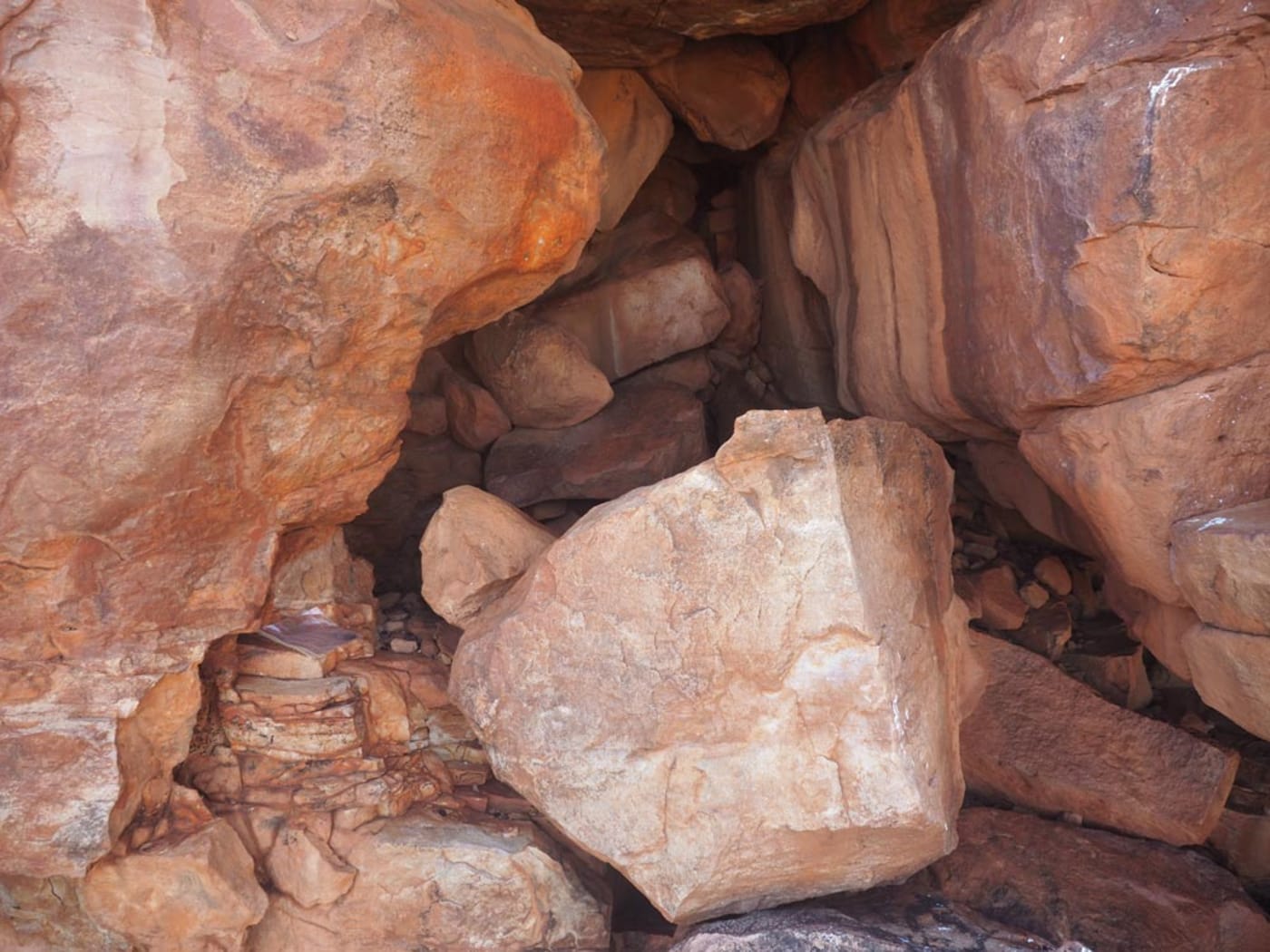 Days of exploration were filled with steep ridge rock climbing, scat collection, five blown tyres and close to 3,500 kilometres of travelling.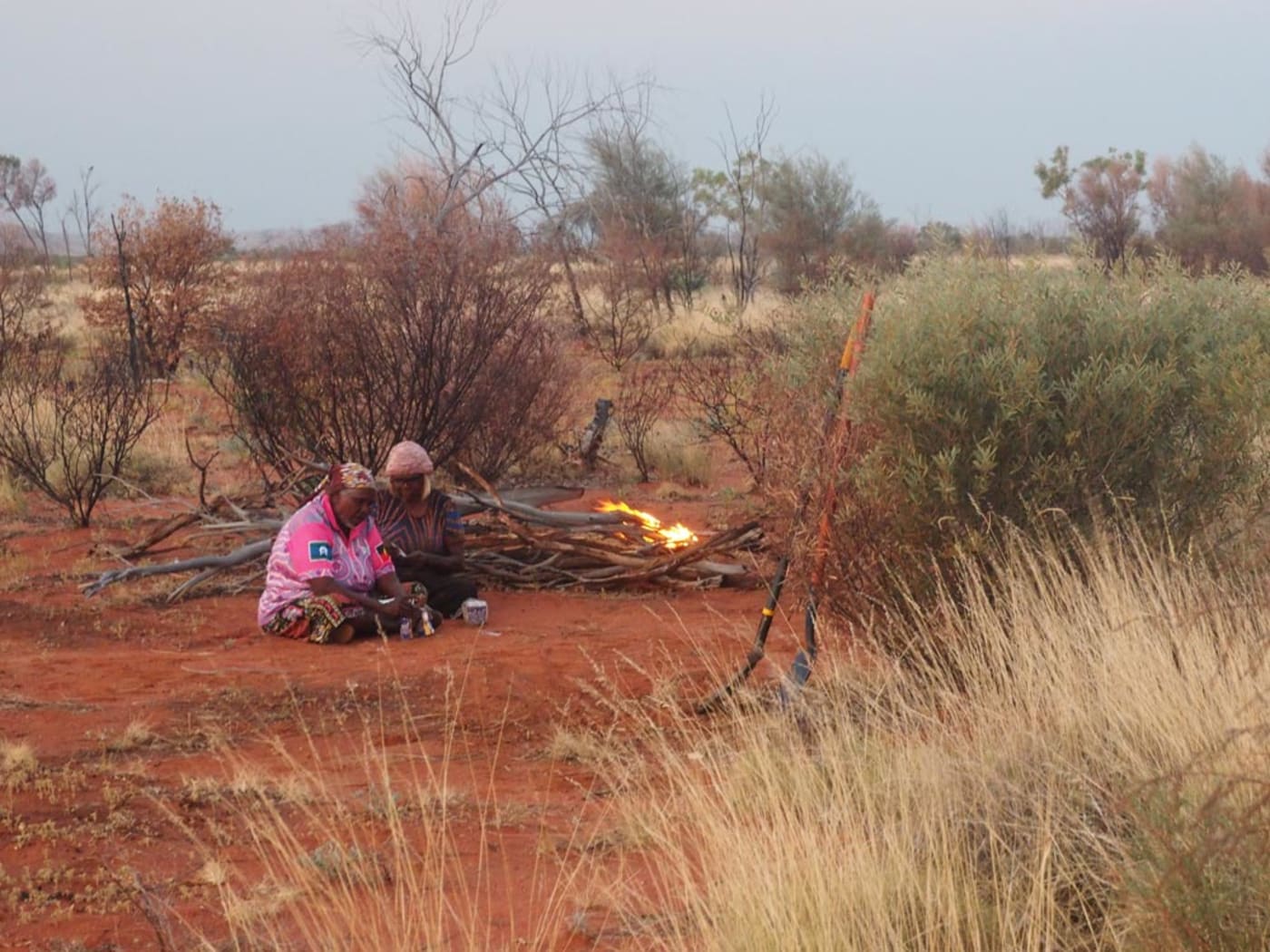 Along the way, the Traditional Owners and the team searched for bush tucker and observed traditional burning activities. It was a glimpse of what life was like for the countless generations of Indigenous people who roamed this land for millennia.
On the last day, when all but the optimistic had given up hope of seeing live animals, the rangers pointed urgently ahead into the distance where they caught a glimpse of three warru, bounding across the ridge at Pungkulpiri Rockhole in the Walter James Range.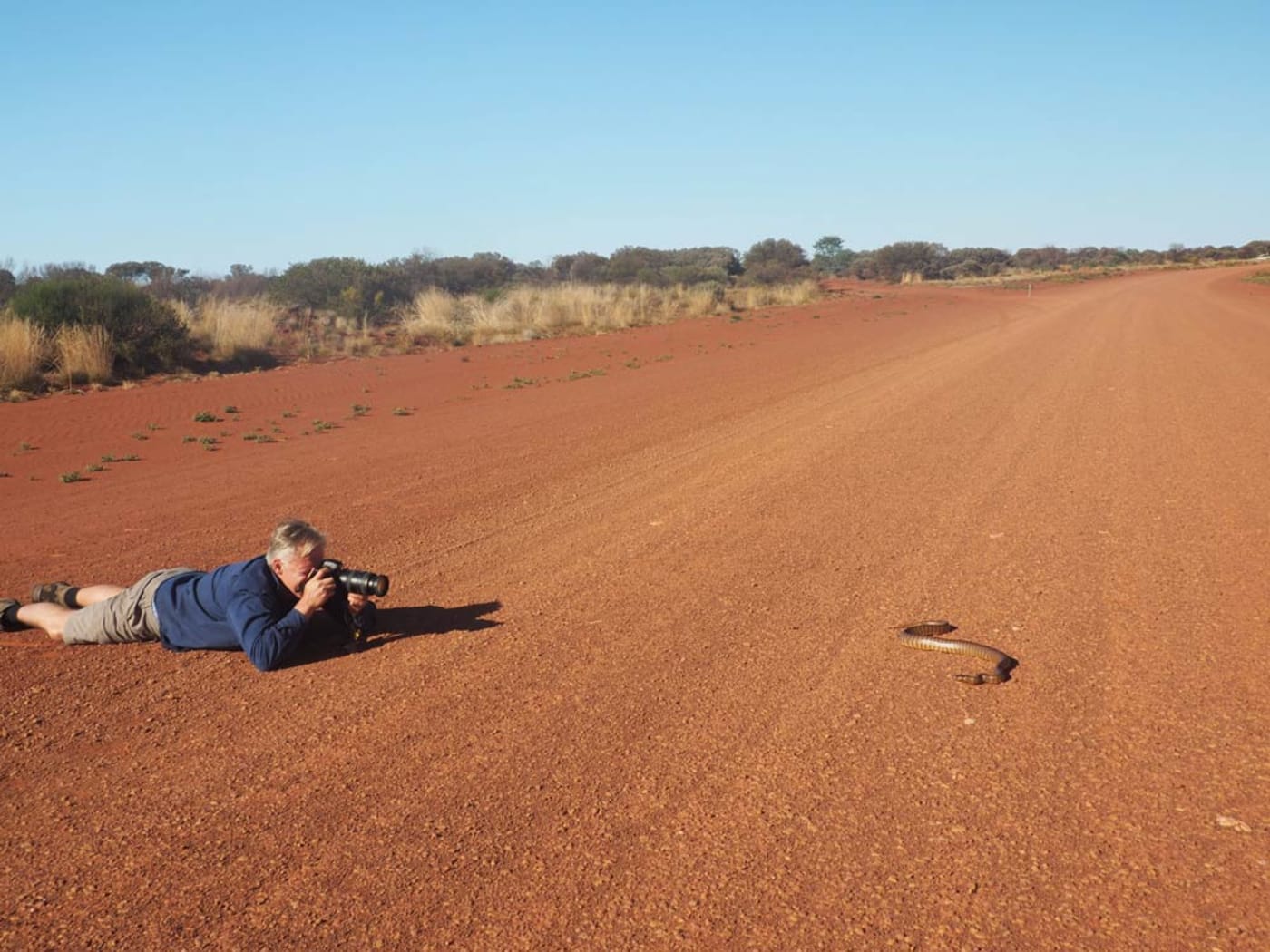 Rock-wallabies weren't all that were found on the trip. They also got up-close and personal to a woma python (Aspidites ramsayi).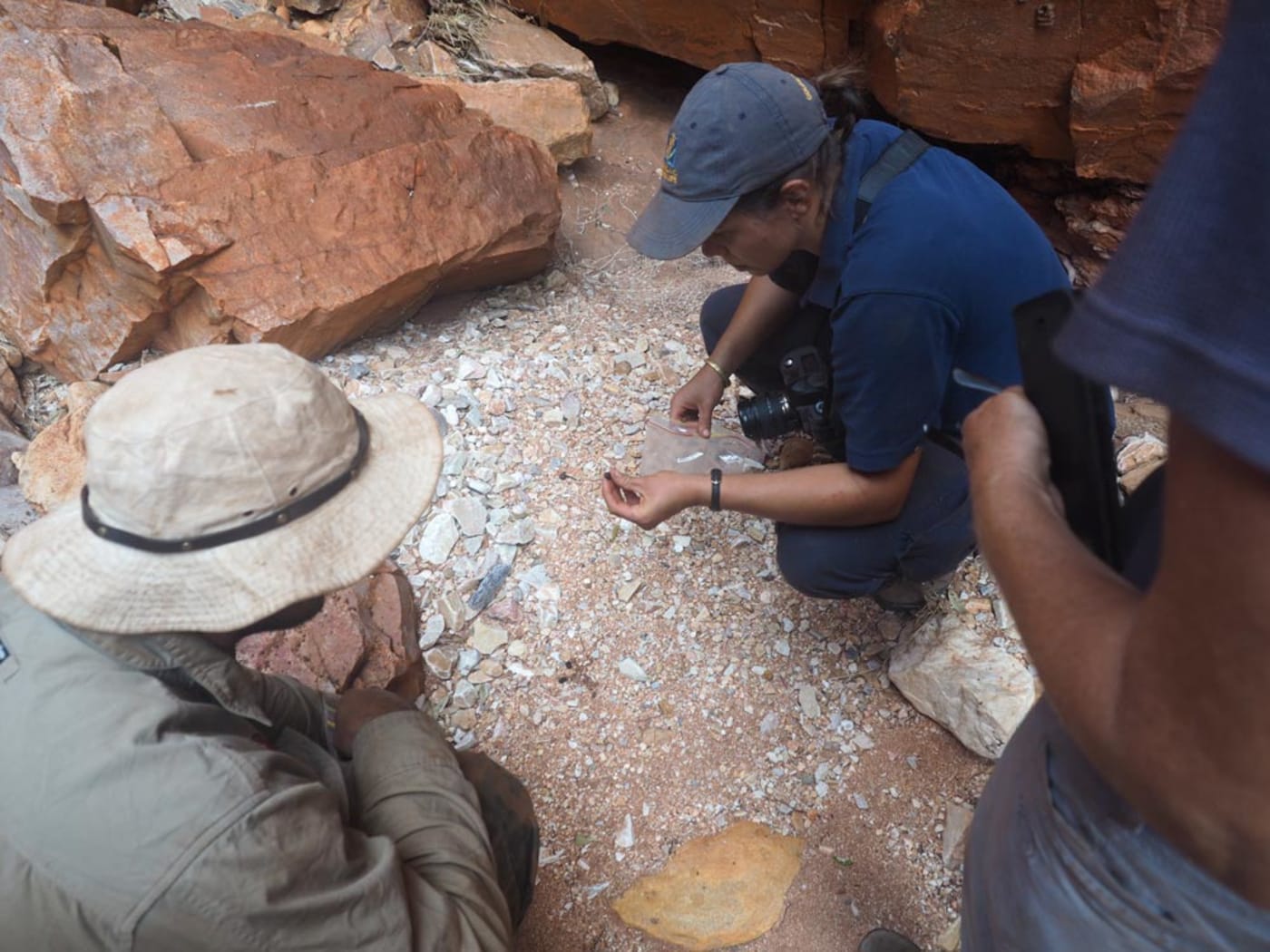 While it's encouraging that rock-wallabies are still present across a number of the ranges,  further surveys and monitoring are crucial to understand whether these populations are healthy and viable going into the future.
The WA Central Ranges black-flanked rock-wallaby survey was conducted by Ngaanyatjarra Council Working on Country Ranger Teams and Traditional Owners, Merril Halley (WWF-Australia), Dr. David Pearson, Katherine Hope (WA Department of Biodiversity and Conservation and Attractions) and Chris Greenwood in September 2017.